Celebrity Baby
Bump Watch
Happy Celebrity Baby Bump Day! Singer Adele finally showed off her baby bump in a black dress in London, while newly pregnant Holly Madison was spotted out with her itty-bitty bump. A possibly pregnant Amber Rose wore a flowing dress to try to hide her maybe baby bump, while Carson Daly's pregnant girlfriend, Siri Pinter, looks adorable. Lastly, we caught Tori Spelling right before she gave birth to her son Finn.
(page 2 of 5)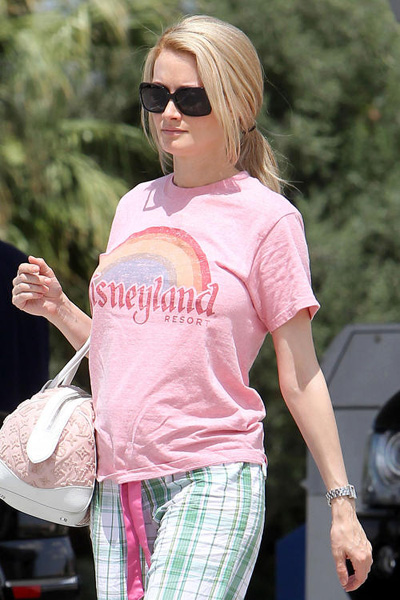 Holly Madison
Former Playboy star Holly Madison debuted her baby bump shortly after announcing her pregnancy. "I've always wanted to be a mom," Madison said, saying she is 12 weeks along. "But I thought it would take longer!"
Due in March, this is the first child for the 32-year-old Girls Next Door star and her party promoter boyfriend Pasquale Rotella. "Definitely being with the right guy has a lot to do with it," she said. "My relationship is awesome. I'm happier than I've ever been in my personal life."
As far as those pregnancy symptoms, Madison says she has been feeling good. "I've been lucky! No morning sickness, but I do get a little nauseous," she said.
Madison wore a pink Disneyland T-shirt and pajama pants as she was spotted getting chips and drinks on her way to do her burlesque show Peepshow in Las Vegas on August 30. "If one more person says I "looked pregnant" when they saw Peepshow over the summer, I'm gonna go apesh**! Lol! #IGiveUp #115LooksPregnant," Madison recently tweeted.
Next up: Wiz Khalifa's baby mama, Amber Rose, shows off her maybe baby bump