Celebrity Baby
Bump Watch
Happy Wednesday hump day — also known to us Hollywood watchers as Celebrity Baby Bump Day! We have rounded up the cutest pregnant celebrities of the week, including Anna Paquin, who is expecting twins with her husband Stephen Moyer. A very pregnant Reese Witherspoon looked cute in coral, while Camila Alves showed off her baby bump in a navy blue figure-hugging dress. British personality Fearne Cotton was spotted fulfilling her cake cravings, while Madonna's ex Guy Ritchie and his pregnant girlfriend were spotted at a movie premiere.
(page 3 of 5)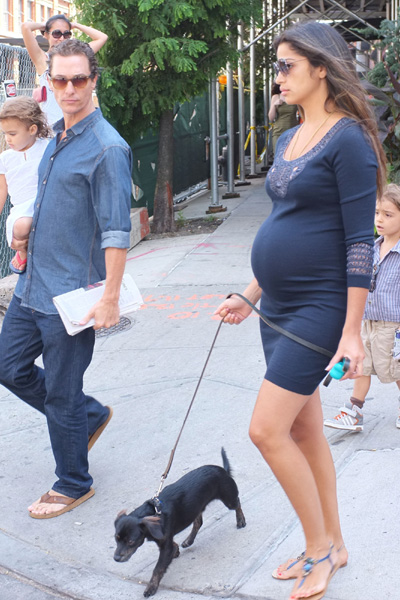 Camila Alves
Pregnant Camila Alves looked adorable in a bump-hugging dress as she had fun in New York City with her husband, Matthew McConaughey, and their children — Levi, 4, and Vida, 2.
"Sometimes I gotta start my day at 4 in the morning in order to get things done," said Alves, who, in addition to taking care of her two kids, has her own line of clothes called Muxo on QVC.
"I'm not the most organized person out there, but I am becoming very organized, learning to be organized and learning to try to get the most amount of things done in a short amount of time. Just balance, I love that word, I love to lead my life that way," she says.
Next up: Guy Ritchie and his pregnant girlfriend Jacqui