Celebrity Baby
Bump Watch
Happy Celebrity Baby Bump Day! We have rounded up the cutest pregnant celebrities of the week, including Sarah Michelle Gellar, Neve Campbell and a very pregnant (but glowing) Vanessa Lachey. We also spotted pregnant actress Anna Faris wearing a chic black maxi dress and British TV presenter Fearne Cotton's mod baby bump.
(page 4 of 5)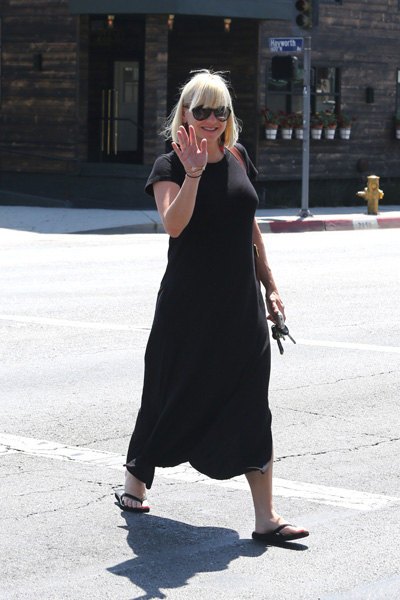 Anna Faris
Actress Anna Faris was spotted in yet another black dress as she left a wax salon in West Hollywood recently. The 35-year-old What's Your Number? star is expecting her first child this fall with her husband, Parks and Recreation actor Chris Pratt.
A friend of the star says she has been having an easy pregnancy with minimal side effects. "Maybe it's just her energy, but she hasn't been having trouble with the pregnancy at all!" her friend told Us Weekly.
The couple is expecting a boy and Pratt is ready to do some serious bonding, as a source revealed he is "excited to have a little guy to teach guitar."
The couple, who married in 2009, are ready to become parents and the timing was right for them. "They planned for this baby and now seemed as good of a time as ever," a source says.
Next up: Fearne Cotton's mod baby bump