Celebrity Baby
Bump Watch
Happy Wednesday Hump Day — also known around here as Celebrity Baby Bump Day! Pregnant Reese Witherspoon isn't letting pregnancy slow her down, as she was spotted out in a chic navy dress. Pregnant Megan Fox was spotted showing off her baby bump, as was Tori Spelling, who looked like she was feeling the pains of pregnancy. Vanessa Lachey and Tamera Mowry round out our list of cute pregnant celebrities of the week.
(page 5 of 5)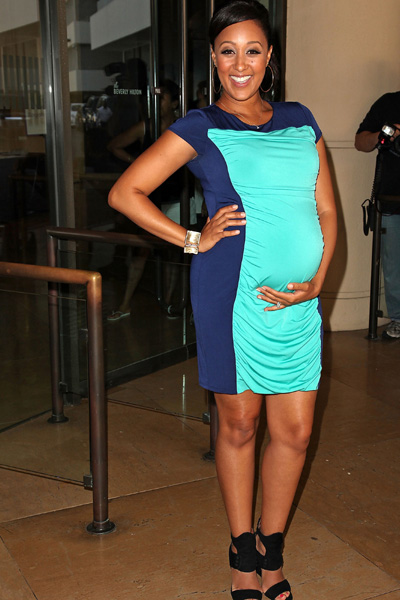 Tamera Mowry
Pregnant actress Tamera Mowry wore a blue colorblocked dress paired with strappy heels at the Hallmark Movie Channel's TCA Summer Press Tour. The Tia & Tamera star is expecting her first child, a boy, in October.
The actress has just landed a new role in the movie Christmas Angel in which she will play a mom!
"It was just so much fun because I kind of got to see what I'm gonna be going through, well in 10 years. I know with my family, every Christmas, it's a tradition for us to just get together [and watch a Christmas movie]. I can't wait to share this one with my family — my son will be born then — and my mom and my dad," she said.
Photos: WENN unless otherwise noted