Teens are vulnerable — especially in college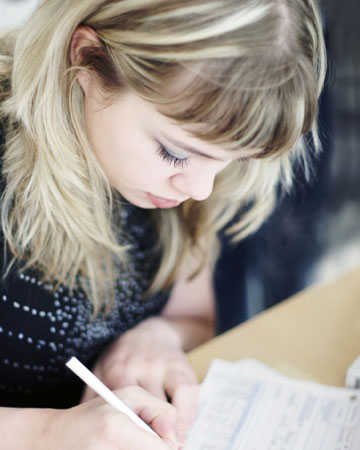 Is your teen's identity safe?
Once your teens venture out into the world, they are on their own to make choices about who they share their personal information with.
Walk any college campus and you will see countless offerings of free T-shirts or gift cards in exchange for your child's private information. How can you teach them when to give out personal information and when not to?
Most adults are diligent about protecting their identity and credit from being misused or stolen, but what about your teenager's information? When children are young, their parents maintain control of personal identifiers such as social security numbers and bank accounts. When teenagers start to fill out employment applications or college admission forms they have easy access to this personal information, making it harder for parents to protect them.
Are teens really at risk?
It is easy to assume that since your teen hasn't established credit in his name that his identity is safe. According to Greg Meyer, community relations manager at Meriwest Credit Union, "The social security number of a 14-year-old is just as good as one from a 40-year-old — often better as there is no past history. When a minor's social security number is used to access a credit report, the reports are usually squeaky clean." Fraudulent activity can go on for quite some time without being detected.
"Teach him to always ask why a social security number is needed... "
Keep it secret
One of the most important things to teach your teen is to rarely give out her social security number. Many applications and businesses will ask for it, but sharing it leaves your teen vulnerable. Teach him to always ask why a social security number is needed, and to only give it out when absolutely necessary — like in doctor's offices or at the bank.
Internet safety
Since there are various ways in which identity thieves can access their information, teens need to be vigilant in all aspects of their life. Julie Cook, certified financial planner at Savant Capital Management, shares a few tips on how teens can protect their identity while using their computers and other devices.
Keep anti-virus software up-to-date on all computer devices, including smartphones.
Use strong passwords with a mix of letters, symbols and numbers. Make them at least six characters long and change them every three weeks. Avoid using passwords such as birthdays, common words or the last four digits of your social security number.
Use cloud computing with caution.
Be extra cautious in choosing the information you share on social media websites.
Banking smarts
How can your teen protect his banking information? Mitchell Weiss, author and adjunct professor of finance at the University of Hartford Barney School of Business offers these tips.
Safeguard all confidential information — especially paper checks.
Create separate passwords for the different types of online accounts that you manage. For example, your banking and credit card account passwords should be entirely different from your shopping site passwords and your email passwords.
Never share your PINs and passwords with anyone under any circumstances.
Do your ATM transactions on your bank's own ATMs and never use a keypad that can be seen by others or, for whatever reason, seems to have been tampered with.
Never do your banking or any other confidential transacting in a public place or via an open Wi-Fi.
Help your teen protect her identity now to avoid serious problems in the future.
More on parenting teens
Teaching your teens good money habits
Consequences of junk food for teens
Sleep and your older child