Celebrity Mom
Cover Girls
Some of our favorite celebrity moms were on the covers of magazines this month. Kate Beckinsale talked about being one tough mama in Women's Health, while Anna Paquin talked pregnancy in Redbook. Olympian Kerri Walsh made us green with envy with her six pack abs in Fitness, while Ann Curry opened up to Ladies Home Journal. A gorgeous Ali Landry also graced the cover of Babystyle.
(page 5 of 5)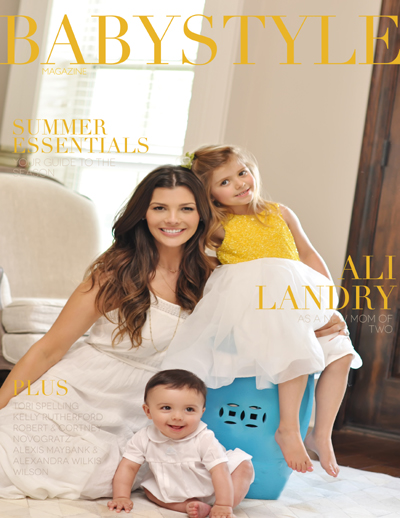 Ali Landry
Actress (and former Doritos girl!) Ali Landry looked gorgeous on the cover of Babystyle magazine, posing along her children, 5-year-old Estela and 9-month-old Marcelo.
"I had no idea how much having a little boy would affect my life. It is absolutely true about the bond of a mother and her son. I felt that connection the day he was born and it has only grown since then. I'm so madly in love with him. The family dynamics have also changed. Things are more hectic now, but it has forced me to be more organized, which is a good thing," she told Babystyle.
She said that her daughter, Estella, loves girly dresses. "Estella's style is very feminine. She mostly insists on wearing dresses 24/7. I only just persuaded her to wear a pair of jeans and shorts this past month. Her favorite go-to outfit when we are hanging around the house is, hands down, a princess dress."
Speaking of clothes, what are her favorite children's brands? "I love brands like Crewcuts, Marie Chantal, Jacadi, Elephantino, Tom and Drew and Splendid for kids. To be honest I really just buy what I love and what I think is cute. I shop mostly online because it's a huge time saver for me, and I can get a good idea of everything that is out there."
What would we find if we took a peek inside her handbag? "You would find my portable breast pump. I think that would be a sure giveaway that I'm a mommy. The item in my bag that is a great indication of how busy my life is would have to be my daily planner. My life is inside of this book and I don't go anywhere without it."
Photo credit: Babystyle