Celebrity Mom
Cover Girls
Some of our favorite celebrity moms were on the covers of magazines this month. Kate Beckinsale talked about being one tough mama in Women's Health, while Anna Paquin talked pregnancy in Redbook. Olympian Kerri Walsh made us green with envy with her six pack abs in Fitness, while Ann Curry opened up to Ladies Home Journal. A gorgeous Ali Landry also graced the cover of Babystyle.
(page 4 of 5)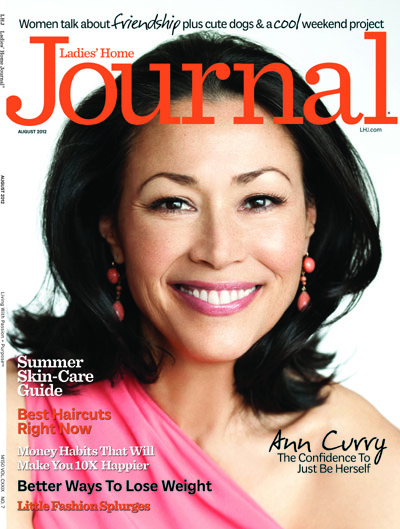 Ann Curry
Former Today show host Ann Curry talked about the stresses of her job, prior to her leaving the NBC morning show, on the August 2012 Ladies Home Journal magazine. Curry, who has two kids (McKenzie, 18, and William Walker Curry Ross, 16) was candid when she talked about what she would change about herself.
"I don't always understand my worth. I think it's a chronic condition for women. I'm not talking about professionally. I'm talking about in our personal lives. We constantly punish ourselves with degrading thoughts when we look at ourselves in the mirror. We allow people to treat us poorly, we allow our husbands or boyfriends to get away with things or we have relationships with girlfriends or colleagues who don't treat us well. We don't defend ourselves as we would our own children. Women have demanded and gotten better jobs and more power. But the one thing we deserve is a better relationship with ourselves. We waste too much time beating ourselves up. I think at my age of 55, it's time to stop doing that."
Since Curry took over for Meredith Vieira, the show had been beaten by morning show rival Good Morning America. She said it was hard not to take the rating war personally.
"It's hard not to take it personally. You worry, Am I not good enough? Am I not what people need? Am I asking the right questions? When people say negative things or speculate, you can't help but feel hurt. I know NBC pays my salary, but I have never doubted who I work for. I think about the people who watch. They're the ones who matter to me. I want to feel I haven't dropped the ball when it comes to them."
Next up: Ali Landry on Babystyle magazine