Celebrity Mom
Cover Girls
Some of our favorite celebrity moms were on the covers of magazines this month. Kate Beckinsale talked about being one tough mama in Women's Health, while Anna Paquin talked pregnancy in Redbook. Olympian Kerri Walsh made us green with envy with her six pack abs in Fitness, while Ann Curry opened up to Ladies Home Journal. A gorgeous Ali Landry also graced the cover of Babystyle.
(page 3 of 5)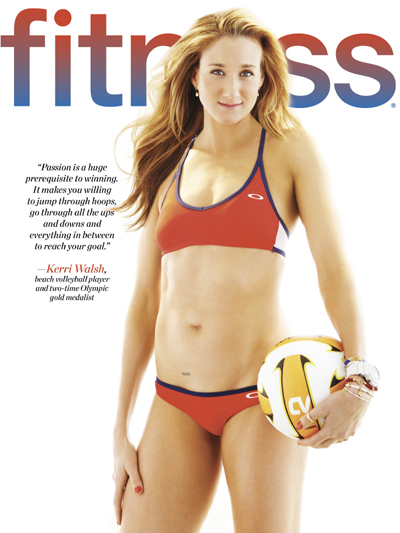 Kerri Walsh on Fitness
Go Team USA! Volleyball superstar Kerri Walsh is working towards her third gold medal at the Olympics, and she showed off her six pack abs on the July/August 2012 issue of Fitness.
As a mom of two boys, 3-year-old Joey and 2-year-old Sundance, Walsh said it was important to her to find balance as an athlete and as a mom. "Now I can go home whether it was a good day or a bad day [at practice] and have it end great because I'm with my kids," she tells Fitness. "It's like, chill out, you worked really hard today, you have tomorrow, enjoy."
Walsh says she is ready to crush the competition at the Olympics! "I own it now. I'm going to crush you even if you're my best friend. Also, I've learned not to compare myself to other people. I want to be the best that I can be, not necessarily better than you. That's pretty liberating."
Walsh and her volleyball partner, Misty May-Treanor, have a great relationship that is key in their dreams of another Olympic gold. "Misty makes me want to be better so I can make her life on the court as easy as possible. If I'm having a bad day, I'm going to keep working to improve. If she's hurting, I want to step up for her."
What's next for the duo after the Olympics? Misty recently said that as soon as the Olympics are over, she is ready to start a family with her husband, so we are sure Walsh will be ready for plenty of new mom advice.
Next up: Ann Curry on Ladies Home Journal
Photo credit: Fitness