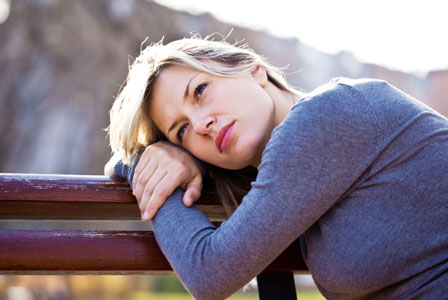 When you started out for your dream, you were filled with drive and ready to conquer the world. These days, it feels like life is just totally in the way. What can you do?
Get re-motivated now!
The hard thing about going after any dream is that it takes time and effort to get there — and when your kids need school supplies, and your dog needs his annual visit to the vet, it's easy to let your motivation fall to the wayside in favor of your mom responsibilities. Re-claim your motivation today.
It starts out with gusto. Your dream becomes this burst of great energy and you run with it. Things are going great as you make strides toward that big life goal. But then, things slow a little. The strides become baby steps as you dig into the nitty-gritty of achieving your dream.
But, as time wears on, your dream takes a slight backseat. It doesn't mean you want it any less — just that you need a little re-energizing to renew your motivation.
Just ask
There are things you need — time to devote to developing yourself to achieve your dream, moments to just relax, etc. Everyday, take time for one of these things. "The sad truth is many of us are out of practice making space for our dreams. We've become so other focused there is limited room for ourselves in our lives. Each day, take a moment to make yourself a priority. Identify a want or a need you are feeling and speak it out loud," says Whitney Johnson, author of Dare, Dream, Do.
Speak your dreams
Remember when your dream was a new thing — something you realized and started telling everyone? Back then, you were vocalizing it often. These days? Not so much. But it's still important to vocalize what you want to keep your dreams active and alive in your mind. "You have a unique voice. That voice is powerful when discovered, embraced and cultivated. Take time to nurture that voice. When we understand who we are, we are better equipped to accomplish what we are meant to do," says Johnson.
Make space to dream
You have a busy life. We all do. But you need to allow yourself time to delve into your dreams — and how you are going to get there. "Give yourself permission. Clear the clutter for a period of time and allow your mind to wander. Find a space where you feel safe and comfortable and indulge your inner dreamer. During these moments, meet your dreams," says Johnson.
Write it out
You know when your mind gets clogged with too many ideas, thoughts, worries and concerns? No, it's not good. But you can do something about it. "Find a notebook, nothing fancy and start a habit of writing down your thoughts. It doesn't have to be fancy, since it is simply for you to journal your thoughts and release them from your mind," says Dr. Daisy Sutherland Founder/CEO of
Dr. Mommy Online
Be open
The thing about dreams is sometimes they adapt, change and grow. Be open to this shift so that you can ensure you continue going after what you really want. "Once your dreams begin to emerge, take them out on a date. Try them on and experience how they might feel if they became more permanent parts of your life. Don't let the fear of commitment or need to accomplish them perfectly stifle you. Explore your dreams and see if they are truly a perfect fit," says Johnson.
Get going
Stress can be a big dream deterant. Don't let it be, by taking care of yourself. This is important. "Stress tends to build up in your shoulders and neck and your entire body will feel tense," says Sutherland. "The release of pent up energy that has created stress will not only keep you motivated, but it will keep you active. An active body will keep you healthy and strong and, most importantly, less stressed."
More from chasing the dream