Go Big Or Go Home
Every mom needs a little "me time" but these moms take their hobbies to the extreme. You may be surprised -- and perhaps inspired -- by some of the unique, super cool hobbies that these moms enjoy.
(page 7 of 9)
Dog showing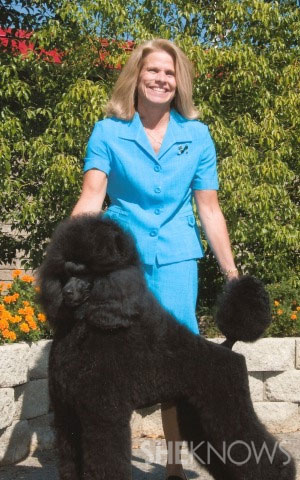 Marjorie Sgarrella, mother of two girls, breeds and shows standard poodles.
"I really enjoy having a passion I can share with my children. Showing dogs is a big time commitment, but I really enjoy it and my family can come to the shows with me…and we all enjoy the dog! We got our first standard poodle when my girls where 5 and 7 and we didn't even know how to spell dog show. Breeding and showing happy, healthy standard poodles has become a great passion of mine; my breading program, JetSet Poodles, breeds about one litter per year. Showing dogs is a great hobby for the whole family, both my girls now have dogs of their own that they showed in junior handling."