Go Big Or Go Home
Every mom needs a little "me time" but these moms take their hobbies to the extreme. You may be surprised -- and perhaps inspired -- by some of the unique, super cool hobbies that these moms enjoy.
(page 5 of 9)
Shooting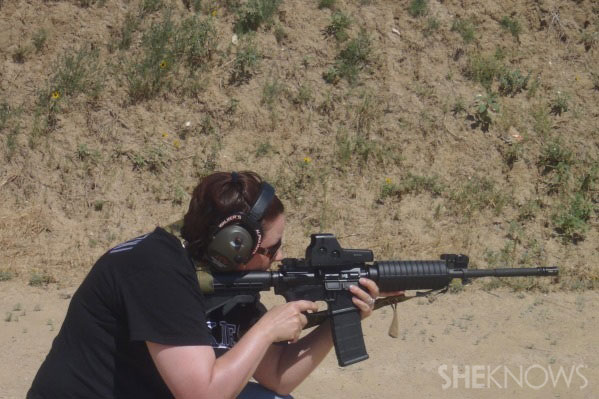 Jenna Meek is a Colorado mom who enjoys regular recoil therapy.
"Shooting is great stress reliever! Some people are surprised to learn that I enjoy shooting. But, since women shooters are one of the fastest growing demographics of shooters, many ladies ask questions about how to get into the sport. I am always happy to share my love and knowledge of shooting with others! This is the main reason why my husband and I started our firearms training company, 3 Gun Dynamics. I believe that having shooting as a hobby makes me a better mom because it gives me something positive and fun to focus on. It gives me confidence. I think it's good for my son to see an empowered, confident mom. It's also something that my husband and I do together and makes us a stronger team and family. "