Finding joy between the covers of a good book
I've always had a stack of books on my nightstand. Both fiction and non-fiction titles waited in a neat pile for me to crack their covers. As a grad student, buried in novels, literary criticism and reference materials, I never imagined a day when reading wouldn't be a central part of my life.
Life has changed so much since graduation that many days I go to bed having only read a few articles, a blog post or two and a handful of Fancy Nancy books all day.
Why reading is important
I've missed reading, but haven't been able to find enough time to get lost in a book. Books require commitment… once you open a good book, there's no putting it down or getting it out of your mind until you finish it.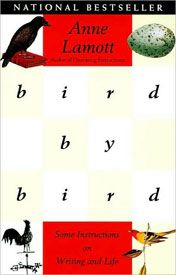 Reading transports us, introduces us to new ideas, both confirms and challenges our beliefs and helps us to make sense of the world around us.
In Bird by Bird: Some Instructions on Writing and Life, Anne Lamott writes about this idea far more eloquently than I ever could: "For some of us, books are as important as almost anything else on earth. What a miracle it is that out of these small, flat, rigid squares of paper unfolds world after world after world, worlds that sing to you, comfort and quiet or excite you. Books help us understand who we are and how we are to behave. They show us what community and friendship mean; they show us how to live and die."
Making time for reading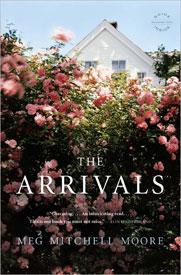 I wrote last week about my commitment to slowing down, leading a simpler life and savoring the small moments more. As part of that promise, I put reading on my list of ways in which I would recenter my life and find more happiness in the everyday.
Over the past week, I read The Arrivals, by Meg Mitchell Moore, which enveloped me in a Vermont home in the middle of summer, with a family that grappled with the meaning of family and redefined how it viewed parenthood. I closed the book with a better understanding of myself, which for me, is one of the most amazing rewards that come from reading.
And now I've moved on to Elevate the Everyday: A Photographic Guide to Picturing Motherhood, by the brilliant photographer and talented storyteller Tracey Clark, and I'm finding it difficult to do anything but devour it from beginning to end. Her words and photos have pulled me in and I'm happy to be lost between the covers. I love that this book is pushing me to see my world through a different lens.
Allowing myself time to read
Now that I've given myself permission to just sit and read — to lose myself in those moments — I'm feeling more like myself.
And I refuse to apologize for the time I'm stealing to spend reading.
So, as I near the end of Elevate the Everyday, I'm eager to find my next book. If you've read something lately that you'd recommend, please leave the title in the comments so I can keep my momentum!
More on reading
Red hot memoir of the month: Let's Pretend This Never Happened by Jenny Lawson
Mom Blogger Face-off: Have you read Fifty Shades of Grey?
Mommy time: Escape with these good books