Celebrity Baby
Bump Watch
Happy Wednesday Hump Day — also known to us at SheKnows as Celebrity Baby Bump Day. Kourtney Kardashian and Sienna Miller have both had their babies, but new celebrity moms have joined the pregnancy club! We spotted actress Rachel McAdams — with a baby bump! Lily Allen is reportedly pregnant with her second child, while Anna Paquin was spotted looking chic in a bump-hugging tank dress. Matthew McConaughey's wife, Camila Alves, rounds out our list of the cutest pregnant celebrities.
(page 4 of 5)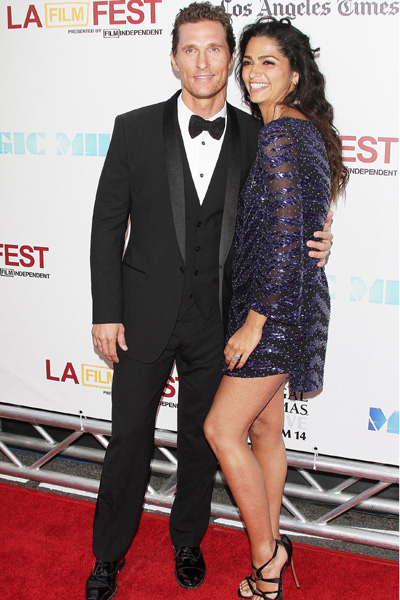 Camila Alves
Camila Alves shows the beginning of a baby bump in this sexy blue sequined dress while at the Magic Mike premiere with her husband, Matthew McConaughey.
Matthew made the baby announcement on Twitter on the 4th of July. "happy birthday America, more good news, Camila and I are expecting our 3rd child," he wrote. "God bless, just keep livin."
The couple, who just got married recently, are parents to 3-year-old Levi and 2-year-old Vida.
Next up: Elizabeth Berkley's third trimester baby bump