Olympic Athletes Who Are Also Moms
The London 2012 Olympic Games are set to begin on Friday, July 27, 2012. Many of the women who are participating in the Summer Games are more than athletes, they are also moms. Let's learn a little more about three such women — members of Team USA, Christie Rampone, Kerri Walsh and LaShinda Demus.
(page 3 of 3)
LaShinda Demus
Team USA Track and Field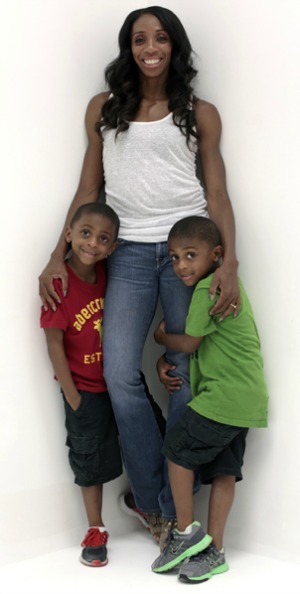 LaShinda Demus is the three-time USA Outdoor 400m hurdles champion — and she's also a mother of twins.
"This is by far one of the most exciting and proudest moments in my life," says Demus. "They are now 5 years old and very protective of their mother!"
Demus was an Olympian in 2004, gave birth to her boys in June 2007 and is now back at the Olympics this summer.
"I'm still trying to figure out what's the best solution for balancing motherhood and training, and I always come up with the same answer," says Demus. "You have to start by having a husband that's on the same page and willing to split the load."
For photos, videos, and all-things-Olympics, visit www.teamusa.org or www.NBCOlympics.com.
Images: Mitchell Haaseth, NBC Olympics
Watch this video to see members of Team USA talk about their kids and about taking part in the London 2012 Olympics.