Celebrity Baby
Bump Watch
Happy Wednesday Hump Day — also known to us as Celebrity Baby Bump Day! We have plenty in store for you on this 4th of July holiday bump day edition. Singer Adele surprised us all when she announced she was pregnant, as did Anna Paquin when she revealed she is pregnant with twins! Just when we thought Kourtney Kardashian's baby bump couldn't get any bigger – it did! She still looks amazing (and we are a tad jealous). A pregnant Snooki and Kelsey Grammer's pregnant wife, Kayte Walsh, round out our list of cute pregnant celebrities of the week.
(page 5 of 5)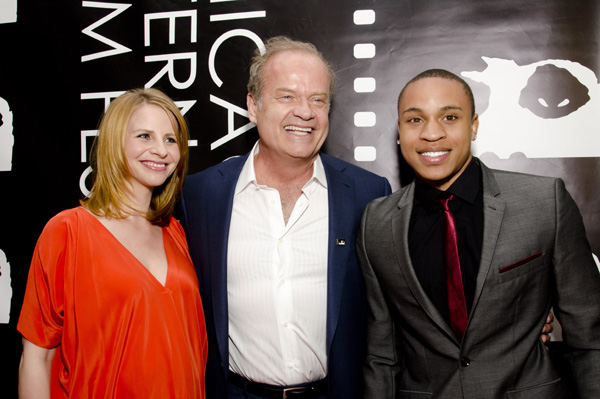 Kelsey Grammer and Kayte Walsh
Kayte Walsh dresses her baby bump in a bright orange dress as she supports her husband, Boss star Kelsey Grammer, as he is honored with the Career Achievement Award at the 48th Hugo Television Awards. The 32-year-old Walsh is expecting twins next month.
"I don't panic about kids," Grammer told E! when asked about the twin news. "They're always a blessing. We'll buy a couple of cribs and take it from there."
Grammer, 57, has four children from past relationships, including his ex-wife, Real Housewives of Beverly Hills star Camille Grammer.
Grammer said they know the sex of the twins — and even have names picked out, but said "that is just for us right now."
In case he needs help, we have plenty of cool twin baby name ideas!
Photos: WENN