Celebrity Baby
Bump Watch
Happy Wednesday Hump Day — also known to us as Celebrity Baby Bump Day! We have plenty in store for you on this 4th of July holiday bump day edition. Singer Adele surprised us all when she announced she was pregnant, as did Anna Paquin when she revealed she is pregnant with twins! Just when we thought Kourtney Kardashian's baby bump couldn't get any bigger – it did! She still looks amazing (and we are a tad jealous). A pregnant Snooki and Kelsey Grammer's pregnant wife, Kayte Walsh, round out our list of cute pregnant celebrities of the week.
(page 2 of 5)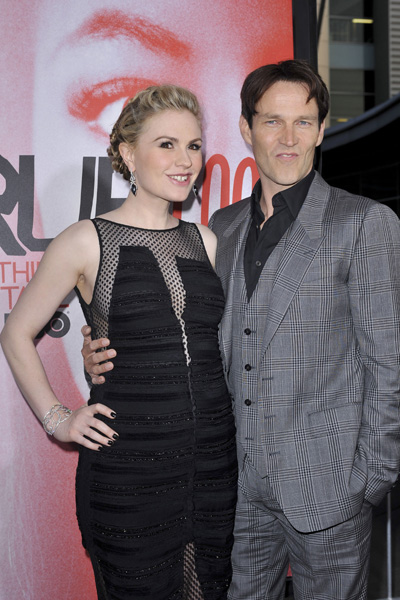 Anna Paquin
True Blood times two! Anna Paquin, 29, and her husband Stephen Moyer, 42, are expecting twins, a source for Us Weekly reveals.
Their True Blood co-star, Sam Trammell, confirmed the news. "I'm so excited for them," said Trammell, who also has twin boys. "We sent them a special gift. It's so interesting that True Blood has become, like, the 'twins' show."
Perhaps there is something in the blood-tainted water?
Moyer has two children, 10-year-old Lilac and 12-year-old Billy, from a previous relationship, however Trammell says that raising twins can present its own challenges.
"It's harder, having twins, but it's all we know. So we're trying to impart some decent wisdom," Trammell said. "I told them to hold on tight!"
Next up:  How can Kourtney Kardashian look so good when she is so pregnant?