Celebrity Mom
Baby Strollers
Celebrity moms always have the best dressed babies, the coolest baby gear, the most elaborate nurseries and the most stylish (and safest!) strollers. Want to stroll in style, like some of our favorite celeb moms including Jessica Alba, Charlize Theron, Selma Blair, Gwen Stefani and Rachel Zoe? Don't let Kingston and Honor have all the fun! Find out where you can get these top strollers endorsed by celebrity moms.
(page 3 of 5)
Selma Blair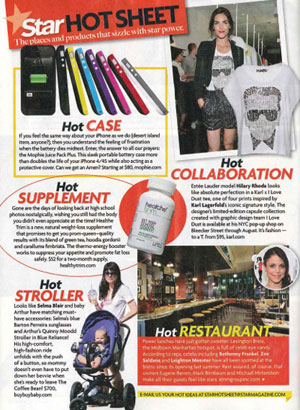 This baby loves blue! Actress Selma Blair was recently spotted out pushing her son Arthur Saint in a Quinny Moodd Stroller in the Blue Reliance color ($700) — which happened to be the same color as her blue Barton Perreira sunglasses.
This compact stroller features an adjustable handle bar, swiveling front wheel, front safety bar and unfolds easily with the push of a button. This stroller can also be used with Charlize Theron's car seat, the Maxi-Cosi.
Next up: Gwen Stefani's stroller is double the fun!
Photo: Star magazine