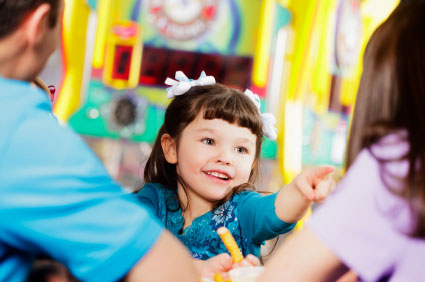 From Arby's to Taco Bell and everywhere in between, kids love fast food. Yes, it's convenient (and, OK, admittedly delicious) but it's no secret that most fast food options are just not good for you.
Kick your kids' Fast Food habit to the curb
Check out these sneaky ways to veer your kids away from their fast food habit.
Plan ahead for on-the-go dining
One of the reasons fast food is so popular is because it's easy — especially for busy families with both parents working and kids in school and extracurricular activities. Even if you have to eat on the go, plan some "portable" meals instead of relying on the drive-thru.
If you don't have time to make a full-blown dinner by the time you get home from work and before you need to take the kids to karate, pack a cooler full of grab-and-go eats like no-mess sandwiches (sans shredded lettuce and drippy mayo), granola or protein bars and snack-size packs of almonds, whole grain pretzels or whole wheat crackers with cheese sticks and apples. Just because you're dining on the go, doesn't mean you can't offer a healthy, wholesome meal.
More healthy eating tips
Healthy eating tips and tricks
3 Ways to get your kids eating healthy
10 Healthiest foods your kids need to be eating