Celebrate National Breastfeeding Month
August is National Breastfeeding Month and the first week of the month is World Breastfeeding Week. Breastfeeding is beautiful in all forms. In honor of the occasions, enjoy these sweet and touching nursing photos and learn why these moms chose to breastfeed — and what advice they'd give to a nursing mother who is just starting out.
(page 9 of 18)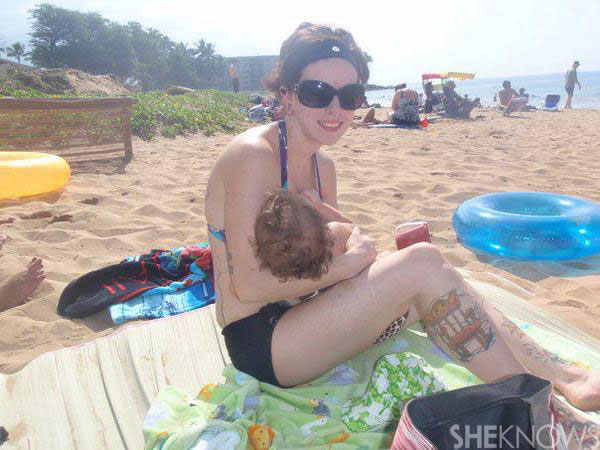 Vyky
Vyky, mom of two from Edmonton, Alberta (Canada), pictured with Lyra
Breastfeeding is important to me because it fosters an incredible bond between me and my children. It's so beneficial to their health and mine, physically and emotionally.
I chose to breastfeed for numerous reasons. It promotes bonding, benefits both Baby and mom's health, reduces the risk of breast cancer, reduces the incidence of allergies and food intolerances in children, has been linked to high IQ. It's also free and convenient. I don't have to tote feeding implements around with me, warm up bottles or even get out of bed at 3 a.m. to feed. It's perfectly formulated for my baby, and it helps me to shed the remaining pregnancy weight.
Breastfeeding can be a struggle. I know that in the beginning it is hard. For being something hardwired into our brains for survival, you'd think it'd be easy and natural, right? Those early struggles are so disheartening, but don't give up. One day (soon!) it will click for you and your baby, and it's totally possible to have an easy and enjoyable breastfeeding relationship with your baby. Seek out a lactation consultant you like and trust who can help you to identify any physical issues that might be causing your issues.