Celebrate National Breastfeeding Month
August is National Breastfeeding Month and the first week of the month is World Breastfeeding Week. Breastfeeding is beautiful in all forms. In honor of the occasions, enjoy these sweet and touching nursing photos and learn why these moms chose to breastfeed — and what advice they'd give to a nursing mother who is just starting out.
(page 4 of 18)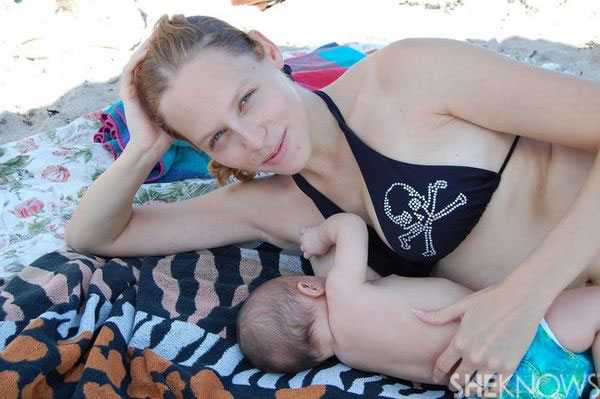 Lisa
Lisa, mother of one from Windmere, Florida, pictured with Cavan
In a nutshell, breastfeeding Cavan was important to me to help establish and maintain our bond together. While formula exists for very good reasons, it was important to me that I gave my son the best start I possibly could in life. I believe breastfeeding him until 16 or so months did just that.
I can't really say I chose to breastfeed. I, more or less, never considered any other option. Myself [sic] and my family are from a country (Jamaica) where breastfeeding is encouraged.
Being a new mom, particularly a first-time mom, is overwhelming. The best advice I can give new mothers is to line up a support team before you give birth. The family and friends I had around me after I gave birth knew of and respected my decision to breastfeed. I'm a big believer in community and a huge supporter of lactation consultants. There is a wealth of information online to help a new mom navigate some of the challenges she might face when breastfeeding. Support, be it in person or online, is so very important.