Celebrate National Breastfeeding Month
August is National Breastfeeding Month and the first week of the month is World Breastfeeding Week. Breastfeeding is beautiful in all forms. In honor of the occasions, enjoy these sweet and touching nursing photos and learn why these moms chose to breastfeed — and what advice they'd give to a nursing mother who is just starting out.
(page 2 of 18)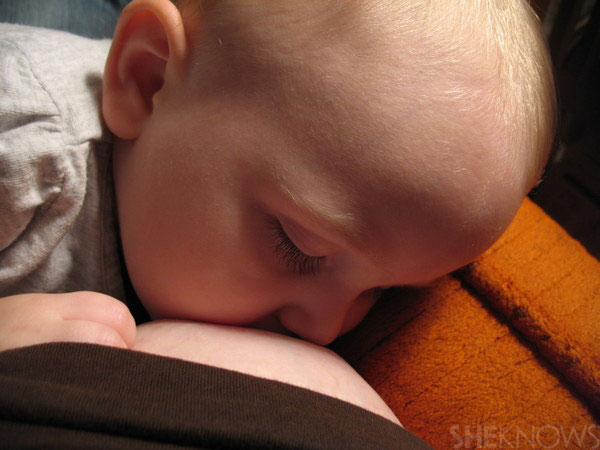 Monica
Monica, mother of four from St. Joseph, Missouri, pictured with Willow
I always assumed I'd bottle feed my babies. I never saw anyone around me breastfeed — all my friends and relatives used formula, and if anyone breastfed, they didn't do it around me.
Having grown tired of reading a particular pregnancy book over and over (and over), I decided to delve into the breastfeeding chapter when I was eight months pregnant with my first baby. I'm so glad that I did.
I realized — I can, and should, breastfeed my baby.
I felt a little guilty because Grandma had already bought a bunch of baby bottles, but she was happy that I had changed my mind. I wound up breastfeeding him for 12 months. He was followed, eventually, by three siblings. I nursed his little brother for 20 months, his little sister for 33 months and am currently nursing the baby of the family, Willow, at 30 months with no plans to stop.
The first few weeks are hard, but proper support (real life as well as online) is extremely important. If you can push through early struggles, correct latch problems and get your supply on an even keel, breastfeeding becomes one of the simplest parenting tools you own. It's priceless and lovely. I wouldn't do it any other way.