Celebrity Baby
Bump Watch
Happy Wednesday Hump Day — also known as Celebrity Baby Bump Day! Actress Anna Faris showed off her cute baby bump in a sexy green dress, while pregnant Snooki was spotted without her signature platforms! Perhaps that recent fall knocked some sense into her? Model Marisa Miller is the newest celebrity to join the pregnant mom's club, as is possibly pregnant Gisele Bundchen. Vanessa Trump rounds out our list of cute celebrity baby bumps.
(page 4 of 5)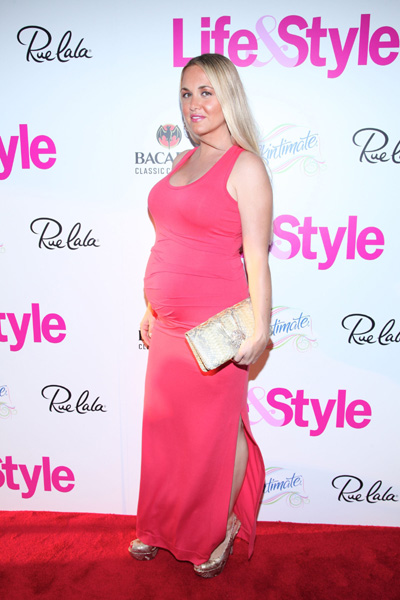 Vanessa Trump
Vanessa Trump shows off her baby bump in a pink maxi dress at Life & Style Celebrates "A Summer of Style" bash at Dream Downtown in New York City on June 20. Vanessa and her husband, Donald Trump Jr. are expecting their fourth child together in October.
"We're so excited to add to our family," she exclaimed.
The new baby will join 5-year-old daughter Kai, 3-year-old Donald III and 8-month-old Tristan Milos.
"Tristan... doesn't know what's going on," she said. "But Kai and Donnie are so excited! They're so involved with Tristan and love helping me feed and change him — so they're looking forward to having another baby around!"
Next up:  Gisele Bundchen's maybe baby bump