Celebrity Baby
Bump Watch
Happy Wednesday Hump Day — also known as Celebrity Baby Bump Day! Actress Anna Faris showed off her cute baby bump in a sexy green dress, while pregnant Snooki was spotted without her signature platforms! Perhaps that recent fall knocked some sense into her? Model Marisa Miller is the newest celebrity to join the pregnant mom's club, as is possibly pregnant Gisele Bundchen. Vanessa Trump rounds out our list of cute celebrity baby bumps.
(page 3 of 5)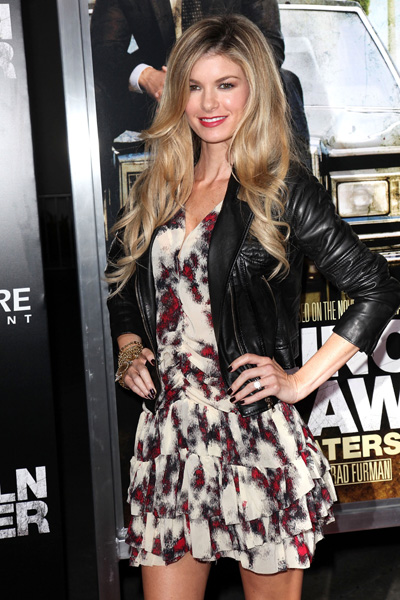 Marisa Miller
There must be something in the water at Victoria's Secret, as there is a baby boom going on! Alessandra Ambrosia, Lily Aldridge, Adriana Lima — and now Marisa Miller!
"My husband and I have always looked forward to starting a family, but also wanted to enjoy just being married," the 32-year-old told People. "After six years together, the time feels right. My sisters and I will all have babies in 2012 so it's such an exciting time."
Miller and her husband, record producer Griffin Guess, will be expecting their first child in late fall. "Even though I'm exhausted, gaining weight and breaking out from all the hormones, I'm really enjoying my pregnancy. It's all for the baby so I couldn't care less!" she gushed.
Next up:  Vanessa Trump is pretty in pink