Magazine Cover
Roundup
Some of our favorite celebrity moms graced the cover of magazines this month. Jessica Alba looked amazing on the cover of Marie Claire, and she opened up about how motherhood has changed her style. Mom-to-be Anna Paquin was Zooey Magazine's covergirl, while Tia Mowry rocked Vibe Vixen. Rounding out our list, Jillian Michaels talked adoption on Ladies' Home Journal and the ladies of What to Expect When You're Expecting looked lovely on Redbook.
(page 3 of 5)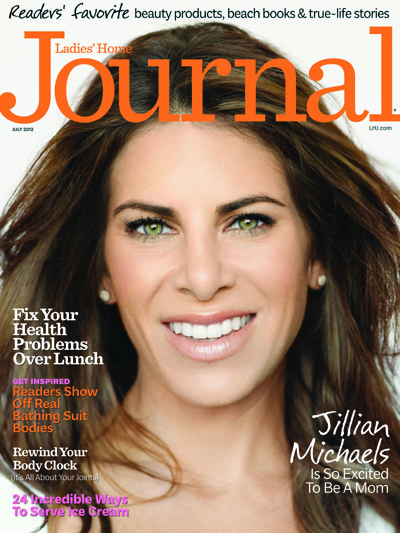 Jillian Michaels
Former Biggest Loser trainer Jillian Michaels is a new mom — times two! Michaels, who recently came out as gay, adopted a daughter, and her partner, Heidi, just gave birth to a baby boy named Phoenix. Michaels opened up to Ladies' Home Journal about the one person who was negative about her "decision to adopt as a single mom."
"Ann Coulter," she said. "I met [the conservative commentator] during the first segment I ever did on The Doctors. She said I was a selfish narcissist for wanting to adopt as a single parent — that a child who grows up without a father is greatly disadvantaged. I'm a brawler, so when she said that I was like... come here, I'll knock you out. I completely appreciate the importance of fathers but millions of children are without loving homes. I think a child is lucky with one parent who truly loves her."
What terrifies her the most about being a mom?
"I'm afraid my limitations will hurt them in some way. Can I grow enough? Can I evolve fast enough to make sure I don't screw them up? With adopted kids or kids in general they tell you it's going to be trying, that they're not going to say, "Thanks for feeding me and giving me a house." This kid is not there to appreciate you, you know?" she reveals.
Next up: Tia Mowry in Vibe Vixen magazine
Photo credit: Ladies' Home Journal