Celebrity Baby
Bump Watch
Happy Wednesday Hump Day — or, as we like to call it, Celebrity Baby Bump Day! The stork has paid a visit to Sugarland singer Jennifer Nettles, who just announced she is expecting a baby. Newlywed Drew Barrymore was spotted showing off her baby bump — and her wedding ring! Sarah Michelle Gellar and Carson Daly's pregnant wife, Siri Pinter, round out our list of cute pregnant celebs.
(page 5 of 5)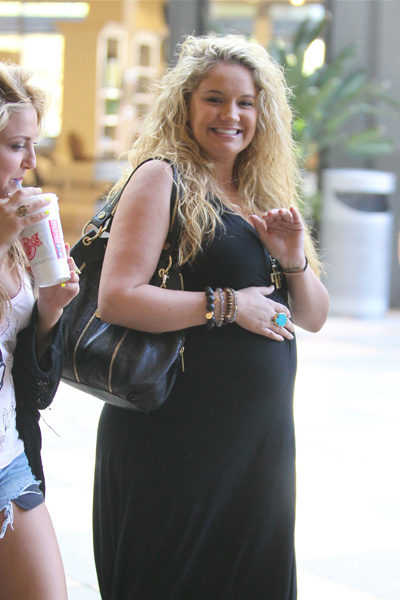 Tiffany Thornton
Disney's Sonny with a Chance star Tiffany Thornton was spotted showing off her baby bump in a black maxi dress while out with her friend. This is the first child for the 26-year-old actress and her husband, Chris Carney.
Thornton recently revealed that she is having a boy — and even has the baby name picked out!
"KJ is going to look so adorable in these clothes!" she told reporters at the Paul Frank Mommy and Me event in Beverly Hills.
Tell us: What do you think of the name KJ?
From Anna Paquin to Kristin Cavallari, check out more celebrity baby bumps here >>
Photos: WENN