Celebrity Baby
Bump Watch
Happy Wednesday Hump Day — or, as we like to call it, Celebrity Baby Bump Day! The stork has paid a visit to Sugarland singer Jennifer Nettles, who just announced she is expecting a baby. Newlywed Drew Barrymore was spotted showing off her baby bump — and her wedding ring! Sarah Michelle Gellar and Carson Daly's pregnant wife, Siri Pinter, round out our list of cute pregnant celebs.
(page 4 of 5)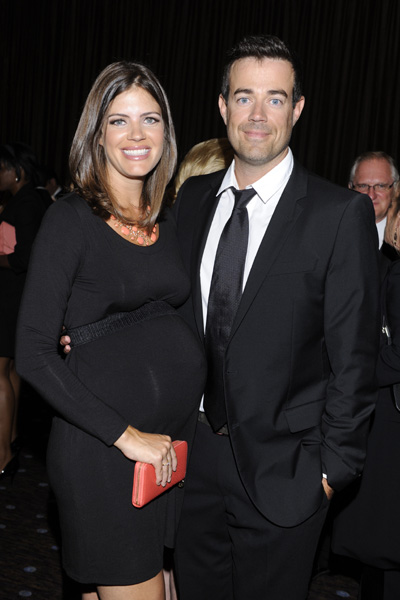 Siri Pinter
The Voice host Carson Daly and his pregnant wife, Siri Pinter, were spotted at The Second Annual Critics' Choice Awards, sponsored by Purity Vodka. This is the second child for the cute couple, who are already parents to a son named Jackson.
Pinter made the announcement on her food blog — which, by the way, is chock-full of yummy recipes.
"Look at all those cookies in my belly! OK there is a baby in there too, and that baby has been living there for about five-and-a-half-months already!" she wrote in May. "I am due early September. We are beyond thrilled and blessed. I have been eating a lot of cookies."
Next up: A Disney baby bump