Celebrity Baby
Bump Watch
Happy Wednesday Hump Day — or, as we like to call it, Celebrity Baby Bump Day! The stork has paid a visit to Sugarland singer Jennifer Nettles, who just announced she is expecting a baby. Newlywed Drew Barrymore was spotted showing off her baby bump — and her wedding ring! Sarah Michelle Gellar and Carson Daly's pregnant wife, Siri Pinter, round out our list of cute pregnant celebs.
(page 3 of 5)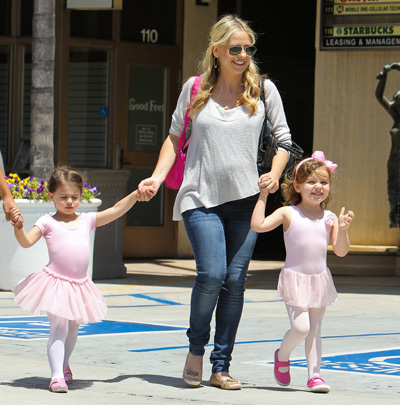 Sarah Michelle Gellar
Pregnant actress Sarah Michelle Gellar dresses her baby bump in a flowing top with an asymmetrical hemline and skinny jeans as she took her daughter, 2-year-old Charlotte Prinze, and a friend to ballet class in Los Angeles.
This is the second child for the former Buffy The Vampire Slayer actress and her husband, actor Freddie Prinze Jr. "They still have date nights all the time and have a normal life," a source told Us Weekly. "They both came of age in Hollywood and love working, but their home life is more important to them."
Next up: The Voice's Carson Daly and his pregnant wife