Celebrity Baby
Bump Watch
Happy Wednesday Hump Day — or, as we like to call it, Celebrity Baby Bump Day! The stork has paid a visit to Sugarland singer Jennifer Nettles, who just announced she is expecting a baby. Newlywed Drew Barrymore was spotted showing off her baby bump — and her wedding ring! Sarah Michelle Gellar and Carson Daly's pregnant wife, Siri Pinter, round out our list of cute pregnant celebs.
(page 2 of 5)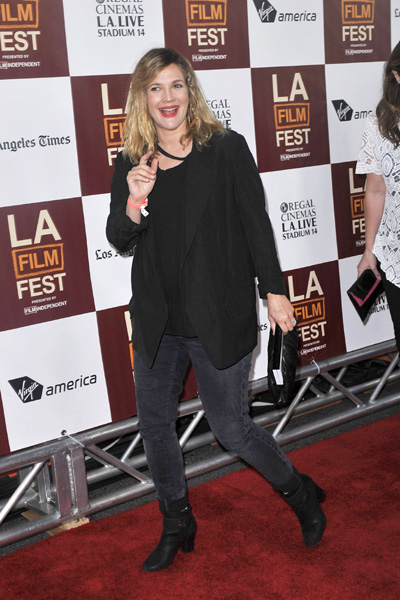 Drew Barrymore
Drew Barrymore emerged from newlywed bliss to attend the Los Angeles Film Festival to premiere the movie, Seeking a Friend for the End of the World. The 37-year-old hasn't flaunted her bump much during her pregnancy, and this recent appearance is no exception. She wore skinny jeans paired with a black top and long black blazer. She did, however, show off her new wedding ring from her recent nuptials to Will Kopelman on June 5.
For her wedding, the actress wore a white pleated gown that was custom-made for her pregnancy curves by Chanel's Karl Lagerfeld.
"Everyone knows the baby's coming, so there wasn't much talk about it [at the wedding]," an insider told Us Weekly. "Will said something like, 'I'm excited to marry you. I'm excited to meet the newest member of our family.'"
Next up: Sarah Michelle Gellar's growing baby bump