Play Outside With The Kids
If sleeping in a tent is near the bottom of your list of fun things to do, don't worry. There are plenty of ways to enjoy the great outdoors whether you're a seasoned camper or a city slicker. Wander outside your comfort zone on an outdoors adventure with your kids this summer.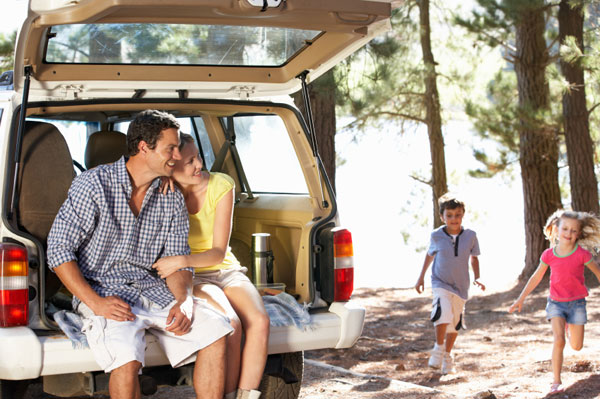 Don't write off outdoor adventures just because you hate camping. Camping is really high-level stuff, even for parents who love being outside. Ease into the great outdoors with these beginner-friendly activities and tips for families.
Go on a day trip
No matter where you live, there's bound to be something interesting within driving distance. Spend a few days researching destinations you can reach on a single tank of gas. Save money by packing a cooler with meals and avoiding an overnight stay. Look for inexpensive destinations like state parks, caves, farms and nature preserves. Avoid activities that require specialized purchases unless you already have a garage full of adventure gear or you can borrow it. Invite your kids to help with the research and planning. Ask them to help you document the trip through journaling and taking photos.
More fun outside
Finding outdoor activities in the city
Helping kids stay occupied
Campout in your own backyard