Trending tots
If you're looking to have a trendy toddler this summer, here are five items you need!
I have had a toddler every summer for the last seven years.
William first.
Alexander second.
Benjamin third.
And Henry last.
In all actuality, I've had multiple toddlers at the same time — that was quite an adventure for me!
With every new summer season, there are always new toys and products for toddlers launched. It has always been the coolest time of year (for me) because the boys could finally be outside playing and have the time of their lives with all of their new toys. It never ceases to amaze me what toy companies and brands would come up with to occupy the attention and playtime of kids for the summer.
With the 2012 summer season upon us, I'm just dazzled by the newest toys and products for kids. My youngest son is 4 years old, so he is prime toddler age and completely excited about all the products I've brought into our McClelland household lately. Not to mention, being a digital mom, I'm excited to have been able to review some of the latest and greatest!
So what's the hottest on my list for toddlers? What am I loving?
Here are my favorite must-have products for toddlers this summer:
Frosty treats
ICEE Deluxe Slushy Machine — Fun snacks for your tots this summer? Have them make their very own with this ICEE machine. It's super fun for the kids and super easy. They grind the ice. They add flavor. They enjoy! When I was a little girl I used to make my own ice drinks so I love seeing this available for my tots!
Start building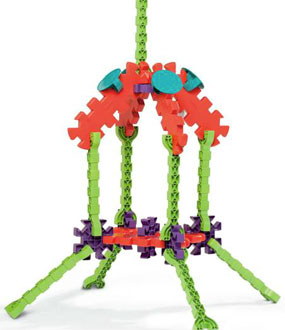 TikeStix™ Rocket — If your kids love to build things, then they will absolutely love TikeStix. You can create rockets, lizards, robots and so much more! I love that you can easily play with this inside or outdoors. Let your child's imagination soar with the endless possibilities! Wonderful for little hands to maneuver.
More on kids toys
5 Fun water toys for outside play
Sexist kids' toys
How to save money on toys