Where Baby Names
Are Born
Jacob remains the top baby boy name in America. Find out what else is popular in the U.S. and around the world.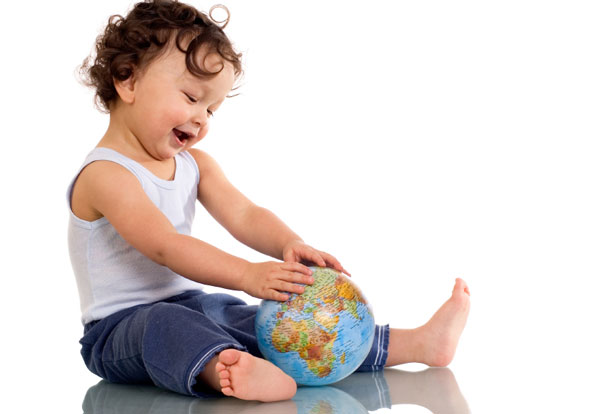 Popular American baby names for boys and girls
American baby names — like its people — are a wonderful blend of nationalities. The most popular monikers can trace their origins to Greece, Sweden, Israel and beyond. Here are the name, meaning and origin for the most popular boy and girl names in the U.S.
Top 10 baby girl names in America
Sophia – Greek origin, means Wisdom
Isabella – Hebrew, Italian and Shakespearean roots, means Devoted to God
Emma – English and Teutonic meaning is Whole; Swedish meaning is Nurse
Olivia – American meaning is Twelfth Night; Spanish and Swedish meaning is Olive
Ava – American meaning is Iniquity; English meaning is Living One
Emily – French, German and Teutonic origins, means Industrious or Hard-working
Abigail – the Biblical meaning is Father's joy
Madison – American name derived from Matilda, which means Strong fighter
Mia – Latin, Italian, Spanish and Israeli roots, the abbreviation of Maria; feminine abbreviation of Michael, means Wished for
Chloe – Biblical, means Green herb or green shoot
Top 10 baby boy names in America
Jacob – a Biblical name, means That supplants, Undermines, The Heel
Mason – English and French origins, means Stone worker or Worker in stone
William – English, French, Teutonic and Shakespearean roots, means Determined protector or Resolute protector
Jayden – English origin, contemporary spelling variant of the name Jadon
Noah – a Biblical name, means Repose; Consolation
Michael – the Biblical meaning is Poor; Humble; the Hebrew meaning is Who is like God?
Ethan – Biblical, means Strong; The gift of the island
Alexander – Swedish, Greek and Biblical roots, means Defender of Men
Aiden – Celtic origin, means Fiery
Daniel – Biblical, Hebrew and Irish origins, means God is my judge
On the next page, you'll find some of the most popular African-American baby names…