Why being tough now helps later
Denise Schipani, the mom of two boys, ages 7 and 9, wrote Mean Moms Rule: Why Doing the Hard Stuff Now Creates Good Kids Later (Sourcebooks, 2012), because she had a lot to say about raising kids in a slightly old-school way. "Helicopter parenting, over-involved, mama-as-selfless-saint parenting had been 'in' for some time, and it never appealed to me," she says. Schipani, who blogs at Mean Moms Rule, shares her advice with SheKnows below.
In your book Mean Moms Rule, how do you define a Mean Mom?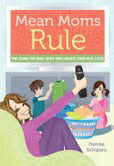 Denise Schipani: A mean mom is someone who treads her own path in parenting, without trying to be like all the other moms. She retains her sense of self, whatever that means for her. She's not afraid of saying "No" to her kids when warranted. She's not in a big hurry for her kids to grow up, yet she's also got her eyes on that future point when her kids will be grown up. She wants to raise good men and good women, and that goal certainly trumps where her kids get into preschool, or whether her child gets the best soccer coach or is involved in the most activities.
Forget cool
What do you say to moms who are going for "fun" or "cool" and don't want to be seen as mean?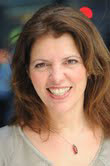 Schipani: If you don't do the hard stuff, from teaching a baby to sleep, to enforcing good habits when they're kids, to making sure the kids learn manners and all the rest, all you're doing is kicking the can down the road.
Your kids don't want you to be cool. They say they do, they act like they do, but in their heart of hearts, kids want to get on with the business of being a kid, while knowing that someone bigger, older and smarter is in charge. Kids want someone they can respect and look up to and emulate. Plus, they already have friends. I'm definitely funny and silly with my kids, but they still know that the buck stops with me. And their dad, of course!
How can moms get better at trusting themselves and not caring about what other parents are doing?
Schipani: I have trouble with this every day, but it gets easier with practice. I modeled my approach on my mother, but not worrying about what others do was easier for my mom than it is for me. Parenting has become a "Topic" with a capital "T." It's in the media. We dissect how celebrities parent. We read blogs and magazine articles. We parent out in the open, with all our choices on view, primed for judgment. My mom never walked me to the bus stop, but no one did back then. But if I choose not to walk my kids four houses up to the corner where the bus stops, I have to think: "What will the neighbors say? Will they think I'm a terrible parent?"
"Try your best to tune out the noise. Concentrate on making the choices that make the most sense for your family."
Try your best to tune out the noise. Concentrate on making the choices that make the most sense for your family — which by the way includes you, not just your children! The more confident you feel in your choices, the less you second-guess yourself, the less you'll worry that some other mom is judging you.
Take control
Do you think moms today need to take back control?
Schipani: Yes, I think we're living far too much in service to our kids, to the exclusion of ourselves, our spouses, our friendships, and our careers. When kids are too much in control of everything (from the TV remote to what's for dinner), they are more likely to end up entitled. I'm fond of saying that a household with young children just doesn't operate well as a democracy. You, the parent, should hold more sway. When you're not in control, you're not exercising self-respect. And no child will learn self-respect without an example to model.
What is your long view of parenting and why is it important to think long-term when saying "No" to your kids today?
Schipani: I'm a fan of saying "No." I don't say "No" to be arbitrary or authoritarian — it's my way or the highway! Not at all. I say it judiciously, for a good reason. No, you don't get an ice cream before lunch. No, every trip to the store does not result in a toy or treat. No, you can't get 10 extra computer minutes just this once. Every "No" is a lesson in understanding the difference between wants and needs.
Hey, Moms
Do you feel you're a mean enough mom? Please share your thoughts and stories in Comments.
Read more on parenting tips
What role does discipline play in parenting?
Parenting Guru: Raising grateful kids
How to marry two parenting styles in one household