Celebrity Baby
Bump Watch
Happy Wednesday Hump Day — also known around here as Celebrity Baby Bump Day! We have rounded up the cutest pregnant celebrity photos of the week. Pregnant Megan Fox is finally showing and is sporting a cute baby bump, while Gisele Bundchen is keeping quiet, but has a rounder midsection, as well. Pregnant Kristin Cavallari looks fab in a bump-hugging tank dress, while Molly Sims and Kourtney Kardashian show us how to look amazing in your third trimester.
(page 5 of 5)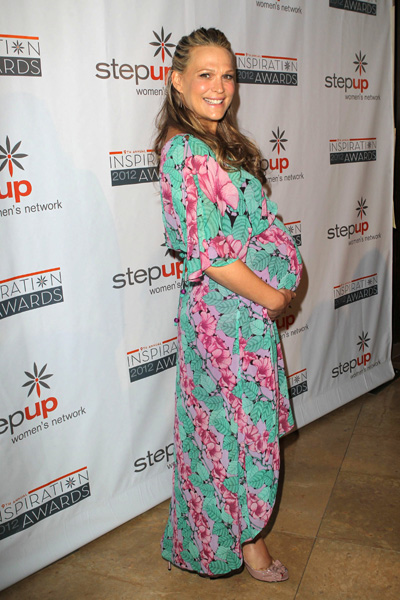 Molly Sims
Pregnant actress Molly Sims shows off her baby bump in a floral maxi dress at the Inspiration Awards at the Beverly Hilton recently. Sims, 39, is expecting her first child (a boy!) very soon with her husband Scott Stuber.
"The nursery for Baby Sims-Stuber is almost done... But the big sisters aren't happy!!!" Sims tweeted, with a link to a photo of her two dogs running around the nursery.
Photos: WENN