Celebrity Baby
Bump Watch
Happy Wednesday Hump Day — also known around here as Celebrity Baby Bump Day! We have rounded up the cutest pregnant celebrity photos of the week. Pregnant Megan Fox is finally showing and is sporting a cute baby bump, while Gisele Bundchen is keeping quiet, but has a rounder midsection, as well. Pregnant Kristin Cavallari looks fab in a bump-hugging tank dress, while Molly Sims and Kourtney Kardashian show us how to look amazing in your third trimester.
(page 3 of 5)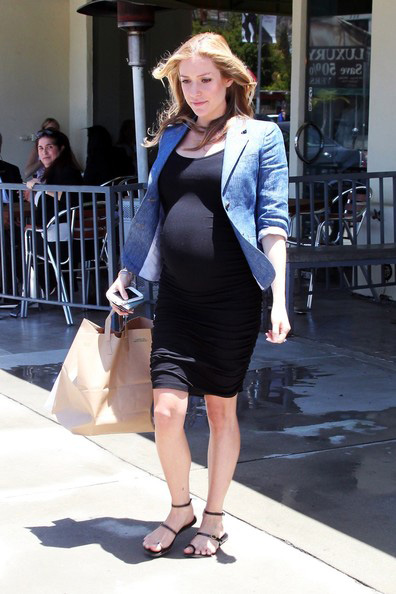 Kristin Cavallari
Kristin Cavallari has popped! The Laguna Hills star was spotted out in Los Angles looking fabulous in an Isabella Oliver Ruched Tank Dress in Caviar Black ($155) paired with a denim blazer and strappy sandals.
This celeb-favorite dress has also been spotted on a pregnant Reese Witherspoon and Angelina Jolie.
Pregnant with her first child, Cavallari has been tweeting about her pregnancy food cravings. "Counting down the days until I can have sushi," she tweeted.
"I could eat 20 donuts right now!!! Full on craving all of a sudden. Haven't had a donut in forever," she later wrote.
Next up: Kourtney Kardashian's stylish baby bump