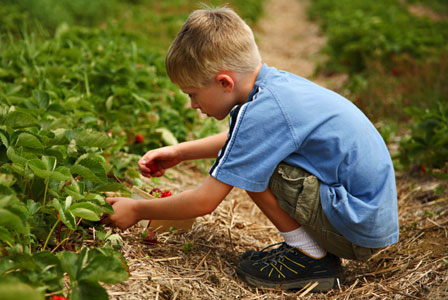 Summer vacation is upon us. How are your kids going to make it count this year? If they complete this list of 10 things, they will be well on their way to great summer memories of 2012.
Must-dos for summer break
What's on your kids' to-do list for this summer vacation? Fill up their summertime dance card with these fun must-do activities to give them some exhilarating opportunities and fabulous sneaky learning chances.
Catch fireflies
Those bright little fireflies sure are pretty... Arm your kids with a few jars and lids and send them out at dusk for a classic firefly hunting session. It's one of those things every child should have memories of doing, isn't it?
Watch fireworks
Seeing fireworks light up the sky is a beautiful, exciting sight. With Independence Day fast approaching, it's almost time for those glorious fireworks displays. Find a well-done one in your area and make a point to take the kids to see it.
Shop at a farmer's market
Do you shop the local farmer's market? If not, this year is the time to start. Buying fresh fruits and veggies direct from farmers at a farmer's market offers a unique chance for learning. Have your children ask a few questions while you're there.
Go hiking
There are so many positives to hiking — from the getting-back-to-nature aspect to the fantastic exercise it offers. Find great trails to hike this summer. And if you want to make it extra special, combine your hiking with geocaching.
More on summer fun
Summertime fun for the WAHM
Summer weekends: Water fun
Swimming pool safety tips for summer fun