Moms Who Beat Infertility Share Their Stories
When you struggle with infertility and the months of waiting for a pregnancy turn into years, it can be difficult to imagine ever holding your baby. We spoke with more than a dozen moms who bravely battled infertility and won and we're honored to share their powerful stories with you.
(page 5 of 15)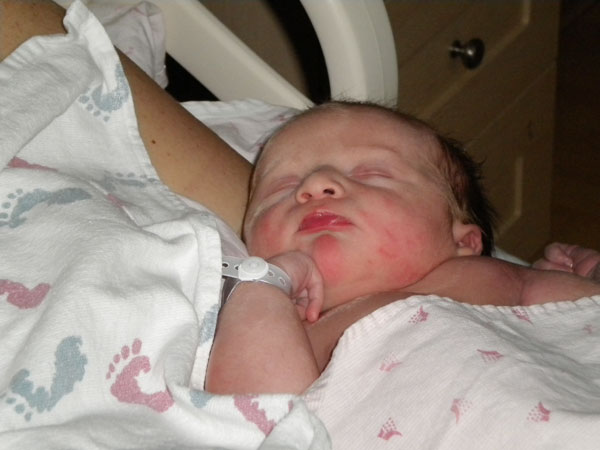 Wendi Holden, shown with Stella
The day we were married I was 32, so of course it was time to have a baby. A family. Time was ticking. It was so exciting at first, but then the months turned into years. Over the span of seven years we went on an emotional journey. We just wanted a baby. How hard could it be?
After a year of trying and having some basic tests, our doctor sent us to a specialist. We had everything tested and we were labeled with undetermined infertility. I didn't understand why all these people around me were having babies, but we couldn't. I had no idea what was wrong with me. We decided to try some more on our own because insurance in our state doesn't cover infertility.
"Each month went by and I felt worse. I started feeling angry, scared and even embarrassed."
I started feeling incredibly alone and didn't want anyone to know what we were going through.
Each month went by and I felt worse. I started feeling angry, scared and even embarrassed.
We sold our house and then had the money to go back to the infertility doctor. We started with three unsuccessful rounds of IUIs with Clomid.
By then, I was 36 and the doctor suggested a round of IVF. I expected it to work since there was nothing wrong with me. Then I realized that we'd have to do the shots at home. I was petrified. I kept asking my husband if he would be able to stick a needle in me, which he did and I fell more in love with him. He was my rock.
There were two embryos to transfer and then we waited and waited for the call. I was at work and the nurse told me that it failed. The tears rolled down my face. No one at work knew what was going on. I went home and cried.
We decided to do another round of IVF and they adjusted our medications and suggested acupuncture. This time it would work, right? I still didn't want anyone to know what we were going through. The acupuncture was wonderful. It truly helped me relax as much as I could and I finally had someone to talk to. I also tried meditation, which helped me start letting go of anxiety and stress and release some of the sadness inside of me.
We had nine beautiful embryos. Two were transferred, the other seven were frozen and we waited. I made sure I was home when I got the call. The doctor called and it didn't work, again. I've never cried so hard in my life. I was curled up on the couch in a tight little ball, crying uncontrollably when my husband walked in. He just squeezed me as tight as he could. I felt so alone and empty. Why are we going through this? It wasn't fair. We just wanted a baby!
We learned that our fertility clinic was closing and we had to move our embryos, which was nerve racking. We decided to take a break to figure out what we would do next and where would we go. There were no other fertility clinics in our state.
One day, I happened to be driving home from work and an advertisement came on the radio for this clinic. So I did some research online and called them. We decided to meet with one of the doctors. He was incredible. There was new hope. He ran different tests and still, nothing was wrong. He mentioned my age could be the problem, but suggested a frozen transfer first. At this point we had decided this was it, the last chance, because emotionally how much more could we take?
I started talking to my closest friends about everything. To my surprise, they wanted to know and understand what we were going through. I realized then that I have some amazing people in my life and I didn't have do it alone.
We did the frozen transfer and waited. This doctor gave us a picture of the embryos, so I slept with it every night. I found out later that my husband was growing worried about me and asked that my parents be close by when we got the news. I was home when the nurse called with amazing news. I was in disbelief.
Happy tears poured down my face. I immediately got in the car and drove to my husband's work. I called him to come outside and when he did, I whispered 'it worked.' We shared a big hug and more happy tears!
After a wonderful pregnancy, the most precious gift came into our lives. A beautiful, healthy baby girl. I will never forget holding her for the first time. That dark hair and long fingernails made us giggle. She was simply perfect.
I would do it all over a million times.