Moms Who Beat Infertility Share Their Stories
When you struggle with infertility and the months of waiting for a pregnancy turn into years, it can be difficult to imagine ever holding your baby. We spoke with more than a dozen moms who bravely battled infertility and won and we're honored to share their powerful stories with you.
(page 4 of 15)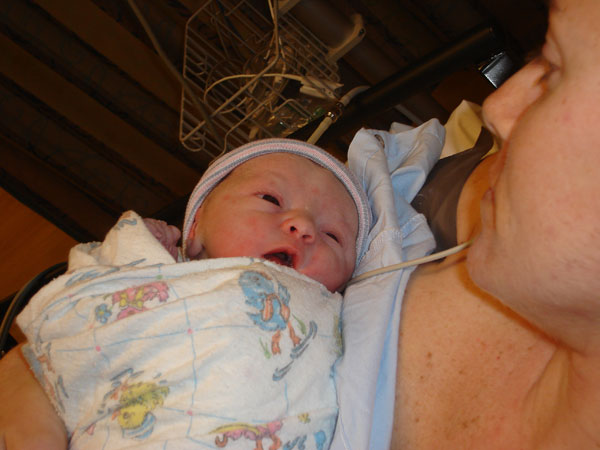 Katie Hurley, pictured with her daughter Riley
Our journey to start our family began like countless young couples before us. Assuming that time was on our side, we quietly put away the birth control and decided to try our luck. Three months later, we saw the coveted double lines and jumped for joy. Sadly, the feeling was short-lived. At our 13-week ultrasound, just as we prepared to share the news with our little corner of the world, we were told that the heart had stopped beating. Devastated, we recovered in silence.
"Again, my body betrayed me. Silence again."
Four months later, we saw those lines again. This time, we thought, we would get to the finish line. Nauseated and exhausted right out of the gate, I was sure that this baby would arrive on schedule. We had ultrasounds every two weeks, and every two weeks that heart kept beating away. Until the dreaded 13-week ultrasound. Silence. Again, my body betrayed me. Silence again.
For the next year we tried everything. Acupuncture, baby aspirin, standing on my head, Progesterone suppositories... you name it, we tried it. But during this period of time, I just couldn't get pregnant. And so we turned to Clomid. By the grace of modern medicine, Clomid worked. And that's when Progesterone became my new best friend.
Ten months later, my sweet Riley Ann arrived on an early December morning. She was small and lively with giant brown eyes. Our eyes locked the moment my husband placed her in my arms. Through a steady stream of tears, I held her, rocked her, and told her how much I loved her. I watched her constantly, amazed that my sweet girl had finally arrived. Five years later, I'm still watching. She is loving, funny, and empathic beyond compare. Her creativity inspires me and her enormous heart melts mine. Every. Single. Day.