Celebrity Baby
Bump Watch
Happy Wednesday Hump Day — also known around here as Celebrity Baby Bump Day! We have rounded up the cutest pregnant celebrities of the week, including Sienna Miller showing off her cool boho baby bump and Snooki showing off her Jersey Shore style. Moving on from Snooki to Sookie, Anna Paquin and Stephen Moyer gave us a peek at her True Blood baby bump at the premiere of their hit HBO show. Pregnant actress Neve Campbell was spotted at the Coldplay concert, while a very pregnant Kourtney Kardashian is counting down the days — however still managing to look chic!
(page 3 of 5)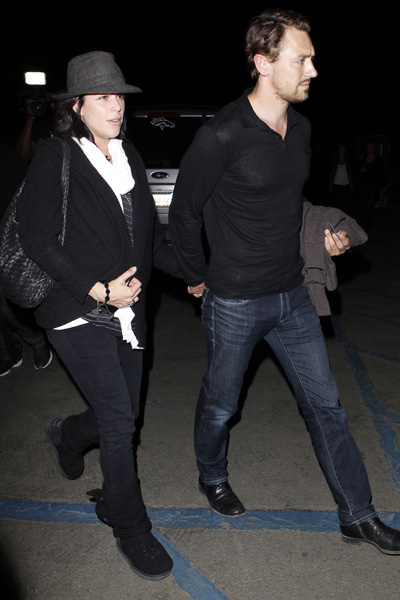 Neve Campbell
Dressed in black, a pregnant Neve Campbell was in no mood to show off her baby bump as she and her boyfriend, JJ Field, went to a Coldplay concert in Los Angeles, California.
"Thanks to everyone for the congratulations! I'm very happy, and I'm even happier to know that people come to my life because I like my work!" the former Scream star tweeted, after her pregnancy news was announced.
No word if she is expecting a boy or a girl, but she did tweet a link to a photo of a baby bib that read, "These fools put my cape on backwards."
This will be the first child for 38-year-old Campbell, who is currently working on the TV series, Titanic: Blood and Steel.
Next up: Snooki's pickle in the oven