Get A Whole New View Of Your World!
Your family is well-documented. Your camera (or camera phone) is out all the time and you have some great shots of your kids' posed and unposed moments. But do you have the whole picture? What about life from your kids' point of view? How do they see things differently? Give a kid a camera and find out!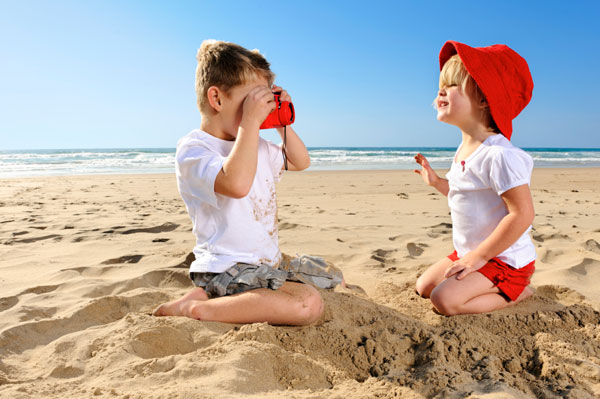 More than a few moms have taken the time to learn techniques for taking better family photos. A great thing, and there are some amazing photos of your kids as a result! But there's something to be said for letting go of the rules and seeing things from a new point of view. Sometimes the best way to do that — and the best way to fully document your family's life — is to give a kid a camera and let his creativity free.
What to do with the photos?
So what do you do with all those photos? Don't just leave them on the memory card. Create a slideshow or album of your child's photos (all or selected) and he will be so proud to show off his work. Put them on the refrigerator, send them to Grandma, or turn them into gifts. Even if you just put some up on a bulletin board in your child's room, do something with them.
Giving a kid a camera — even a really young kid — is a great way to see your world from a whole new point of view and promote your child's creativity. Show him the shutter release, and release him!
More on moms and photography
Best photography blogs for moms
Family photography: The basic shots you need to know
Mommy bloggers share their photography secrets