Beauty time for the little ones
Girls love to play around with makeup, but what's safe for their skin? I am loving five different makeup options this week for your little fashionista!
When I was a little girl, I loved to play with my mom's makeup. I would sit in her bathroom looking at her lip colors, eye shadows and blushes for hours! To me, it was the most glamorous place on earth.
I wasn't allowed to have my own makeup until I was in sixth grade. I begged my parents for weeks to get me Revlon's Pink Foil lipstick, it was all I wanted and I all dreamed about. I had a sixth grade dinner dance coming up, and I wanted to go to it feeling beautiful — hence the need for lipstick (and the need to impress a Todd Melton).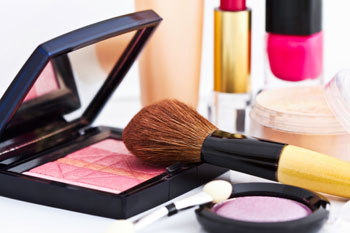 Fast forward 20 (some-odd) years, I'm still a lover of makeup and it still makes me feel beautiful. I don't have my own little girls to sit with and dish about makeup, but I do have two nieces who are both in sixth grade. They are my little fashionistas and love everything and anything beautiful! A couple of weekends ago, their moms were talking about how "into makeup and beauty products" they both are, but they just weren't sure what was appropriate for girls who were 12 years old.
Enter Auntie Audrey, lover of a beauty challenge.
I spent the next few nights scouring my favorite beauty sites and chatting with my favorite beauty experts finding the best makeup and beauty products for little girls.
I found amazing products made specifically for little beautiful faces and I'm excited to share them with you this week on my "What I'm Loving this Week" column.
All about eyes
FAB Beauty's She She Eye Palette — I found the most adorable 18-color eye palette set from FAB Beauty. The colors are fun, girly and fabulous. Your little one will have a beauty-blast trying out the different colors and mixing and matching. The perfect first eye makeup set!
All-over beauty
SHANY Heart Makeup Palette — We're talking a full set for the fashonista! Lip glosses, blushes and eye shadows all set together in the shape of hearts. This is just the most perfect set for a girl and is an item she will covet. I personally love that the set speaks to the heart (no pun intended) of a girl, not a teenager.
More on kids and makeup
Should children wear makeup?
Tween makeup: Sweet or slutty?
Teen piercing trends