Celebrity Baby
Bump Watch
Happy Wednesday Hump Day, also known as Celebrity Baby Bump Day! What pregnant celebrities caught our eye this week? Anna Paquin and Stephen Moyer's True Blood baby bump is getting bigger! A very-pregnant Reese Witherspoon was glowing and gorgeous at the Cannes Film Festival, while Kourtney Kardashian caught some grief in a maternity romper. Elizabeth Berkley and Melissa Joan Hart round out our list of celebs with cute baby bumps.
(page 5 of 5)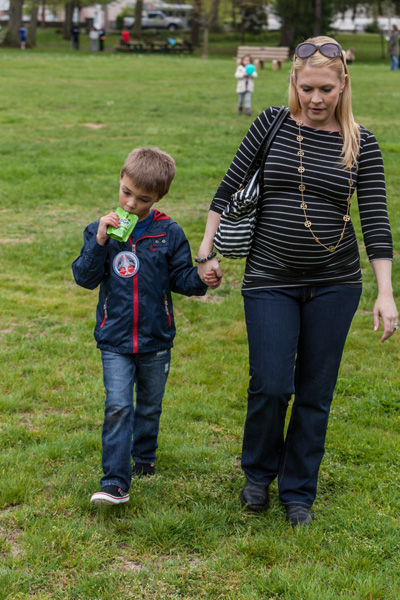 Melissa Joan Hart
Actress Melissa Joan Hart was spotted on a play date with her two sons, 6-year-old Mason and 4-year-old Braydon, at a park in her hometown of Westport, CT over Memorial Day weekend. The Melissa & Joey star is expecting her third child and she dressed her baby bump in a black striped top paired with jeans.
"You know you have a houseful of boys when there are war and engine sounds being made all morning around the house!" she recently tweeted. Perhaps baby number three will be girl?
Photos: WENN