Magazine Cover
Roundup
We have rounded up our favorite moms (and new moms!) that graced the June magazine covers. It has been quite a month for Biggest Loser trainer Jillian Michaels, who shows off her bod on this month's Women's Health. The trainer not only came out as being gay, but also announced she is a new mom! Michelle Obama takes us into the White House kitchen on Parents, Pink gets sexy on Cosmopolitan, while Debra Messing and Brooke Burke-Charvet round out our list of celebrity mom cover stories.
(page 4 of 5)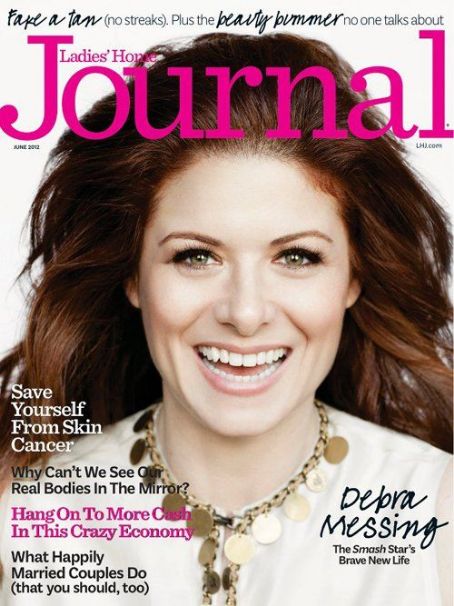 Debra Messing
Smash star Debra Messing looked gorgeous on the June 2012 cover of Ladies' Home Journal and she opened up about being a single mom after her divorce from Daniel Zelman.
"I think the institution of marriage is a noble thing. I think the idea of a partner for life is incredibly romantic. But now we're living to 100. A hundred years ago, people were dying at age 37. Til death do us part was a much different deal," she said, on splitting with her husband after being married for 20 years.
She also confessed that moving her son Roman from L.A. to New York was "completely traumatic."
"I had to find a school for my second grader. We didn't have a home, we didn't have furniture. It was literally moving here with nothing but faith and hope," she said.
Messing said that her son is now fitting well in his new surroundings.
"It's exciting watching him navigate New York City. Every month I see him growing stronger and more confident and brave," she said.
Next up: Brooke Burke-Charvet talks plastic surgery on Prevention magazine