Magazine Cover
Roundup
We have rounded up our favorite moms (and new moms!) that graced the June magazine covers. It has been quite a month for Biggest Loser trainer Jillian Michaels, who shows off her bod on this month's Women's Health. The trainer not only came out as being gay, but also announced she is a new mom! Michelle Obama takes us into the White House kitchen on Parents, Pink gets sexy on Cosmopolitan, while Debra Messing and Brooke Burke-Charvet round out our list of celebrity mom cover stories.
(page 3 of 5)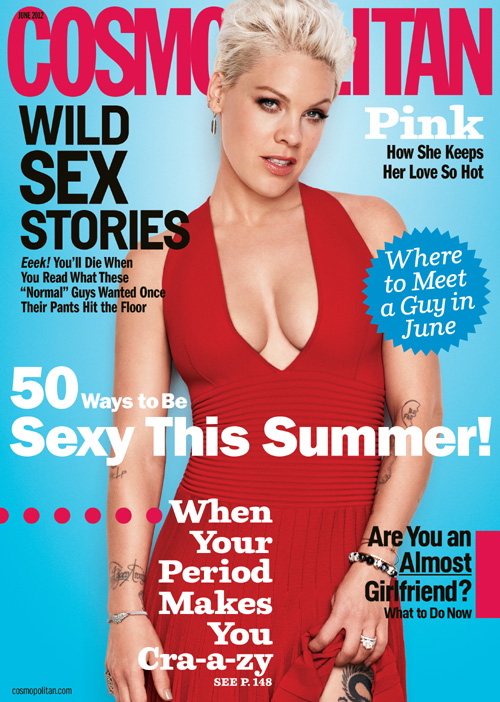 Pink
Singer Pink looked like one hot mama on the June cover of Cosmopolitan. The edgy singer, who has a daughter that is almost 1 year old named Willow with her husband Carey Hart, confessed that being pregnant was not all it was cracked up to be.
"I thought I'd feel like a goddess. They sell you on that... like you'll never feel more feminine. Really, I just felt like a mess," said Pink, who admitted she gained 55 pounds during her pregnancy.
As far as finding time for romantic moments with her husband, she said she has had to get creative. "We've never had a problem with affection. But with a baby? It's kinda gross, but you have to schedule it. [Willow] sleeps in bed with us. We're just starting to think about putting her somewhere else, at least for a little while. Either that, or we'll have to resort to getting it on in the laundry room."
Next up: Debra Messing on Ladies' Home Journal
Photo: Cosmopolitan