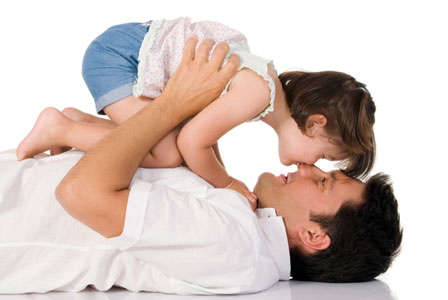 Forget the tool belt and don't even think about that tie. This year, grab the kids and your creative juices and give Dad a gift that won't cost you a thing, but will be invaluable to him.
He's so not getting that tool belt!
Read on for our list of creative expressions of love you can help the kids give Dad this year.
Make him a CD
Ask the kids to come up with a list of songs that they think Dad will love and help them burn them onto a disc. From tunes that remind them of great times they've spent together to songs they love and want to share with Dad, this is a gift he can listen to for years. The kids can even create their own artwork to put on the CD case.
More Father's Day gift ideas
Top 5 worst Father's Day gifts
Last minute Father's Day gifts for the eco-friendly dad
10 Father's Day gifts dads really want