Finding that perfect mix on Facebook
Do your personal and business mom blogging worlds collide on Facebook? It's a tough line because your blog is your personal life, but it's also your business. Here are ways to balance both worlds.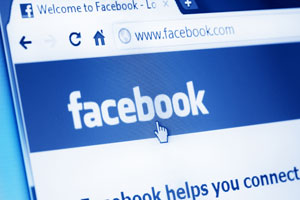 I started on Facebook back in 2008. I had only been blogging for a year, so I wasn't sharing much about my blogging world on Facebook. Pretty much in a nutshell, I wasn't sharing my blog post links on my personal page. I sort of thought my friends from high school and college wouldn't really care about my pregnancy with my third son. I kept trying to keep all my status updates to personal things completely. You know, things like, "Heading to visit my in-laws this weekend!" I also shared photos of the boys and of the things we were doing, but again, completely staying away from my blog.
Then something changed in 2009.
My Facebook friends started to become more and more of my mom blogging friends. Gone were the "worries" of bothering my friends from high school and college. Facebook had become another medium for me and my mom blogging friends to connect, engage and share information. Without even thinking about it or making a conscious effort, my personal Facebook page of Audrey Couto McClelland became my MomGenerations.com Facebook hub. I was sharing links from my blog. I was sharing links from my friends on my Facebook page. I was sharing photos and videos of me with mom blogging friends. It truly became an important place for me to connect with other women in my blogging world, all without thinking about it.
"I've spend a great deal of time trying to capture a 'perfect balance' of content on my personal Facebook page."
But!
And this is a big but... is this is a good thing?
I have over 4550 friends on my personal Facebook account. They are a true mixture of people throughout my life, with a majority being mom blogging friends. I've spend a great deal of time trying to capture a "perfect balance" of content on my personal Facebook page. I always keep in mind that not everyone cares about my blog posts, just as not everyone cares about my non-blogging life.
So the question is, as a mom blogger — how can you balance your personal and work life on Facebook, you know... when your life is your work.
Here are five tips to balance your personal and work life on Facebook:
Don't post your personal blogging posts every single day on Facebook. I see some mom bloggers posting multiple links every single day. My advice is to create a Facebook fan page for all of this. My recommendation is to only post direct links from your blog three times a week to your personal Facebook account.
Think of your postings like a seesaw on Facebook (and this is only if you use your personal account as part business). I like to keep a good balance. If I post something about my blog or something work related, I always do my next post with something non-blog related. I really make an effort to keep everything as balanced as possible. I never want to overload, on either world.
Turn off the Twitter feed. Oh. My. Goodness. I made this mistake when I first joined Twitter. I'm telling you, the people in your blogging world get Twitter and fully understand why you would pull your feed on your Facebook wall, too. But come on, there are people in your non-blogging world who don't get Twitter. It can be very annoying to constantly see the feed running on your Facebook wall.
Photos speak a thousand words. Posting photos is a great way to share content on your personal Facebook page because your friends in your blogging and non-blogging worlds can understand and relate to them. It's a wonderful way to establish connections and keep people in the loop of your life. Fortunately for us mom bloggers, our life is our work, so posting photos works extremely well for "our" business work, too.
Many brands will ask mom bloggers to post items to their Facebook accounts when they're working with them. My advice, always ask if you can post them to your business page. You could offer to do a few on your personal page, but really try and limit that type of content to your business page on Facebook.
More on Facebook
Why I love Facebook
Are you guilty of Mommy TMI?
Should moms be on Facebook?