Celebrity Baby
Bump Watch
Happy Wednesday Hump Day – also known around here as Celebrity Baby Bump Day! What knocked-up celebrity is on our radar this week? Snooki was spotted at her book signing – but where is her baby bump? Molly Sims looks gorgeous in floral, while Kourtney Kardashian manages to look oh-so-chic in her third trimester. A pretty and pregnant Tori Spelling and Melissa Joan Hart round out our list of pregnant celebrities.
(page 4 of 5)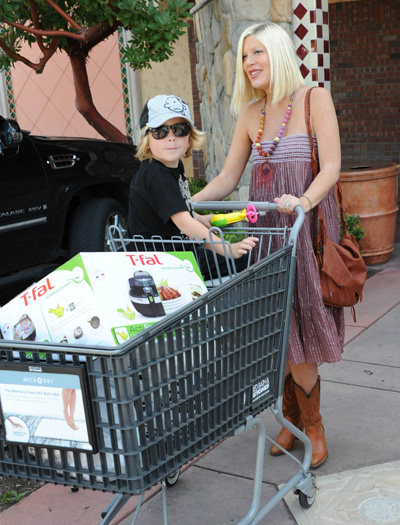 Tori Spelling
Tori Spelling is just like us! The pregnant star was spotted leaving Bed Bath & Beyond with her son Liam with her cart loaded up with goodies.
"Excited to take my new @ActiFry out of the box. Should I make granola or chx stir fry first?" she tweeted.
Tori looks boho-chic in a strapless dress paired with a chunky necklace and boots.
Next up: Pregnant Melissa Joan Hart admits she's exhausted