Celebrity Baby
Bump Watch
Happy Wednesday Hump Day – also known around here as Celebrity Baby Bump Day! What knocked-up celebrity is on our radar this week? Snooki was spotted at her book signing – but where is her baby bump? Molly Sims looks gorgeous in floral, while Kourtney Kardashian manages to look oh-so-chic in her third trimester. A pretty and pregnant Tori Spelling and Melissa Joan Hart round out our list of pregnant celebrities.
(page 3 of 5)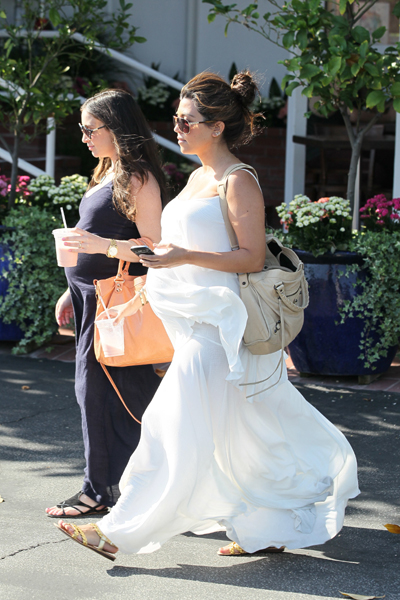 Kourtney Kardashian
A very-pregnant Kourtney Kardashian knows how to dress her baby bump in style! She was spotted in a flowing white gown as she and a friend went shopping at Fred Segal and Bel Bambini in Los Angeles.
Kourtney recently celebrated her baby girl with a star-studded pink and white themed baby shower. Her sisters, Kim and Khloe Kardashian were there to celebrate, in addition to Kim's boyfriend Kanye West! The shower also featured cotton candy and a Burt's Bees products beauty bar.
Next up: Pregnant Tori Spelling bonding with Liam