"Whip-Its" Are Easily Accessible
The popularity of inhaling nitrous oxide — or "Whip-its" — seems to be making a comeback among teens and young adults. Actress Demi Moore reportedly used Whip-its shortly before she was rushed to the hospital in January. Keep reading for what parents need to know about this dangerous craze, and how to talk to your teens about it.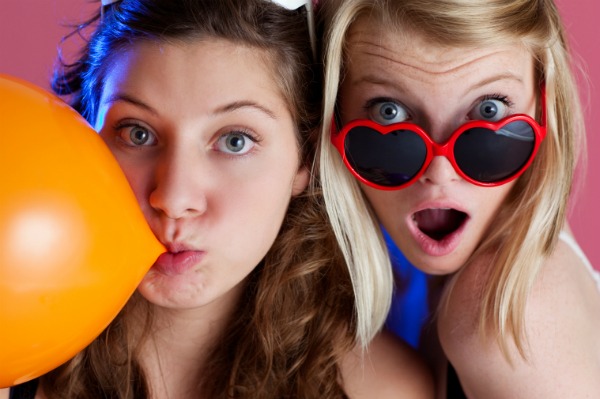 What are Whip-its?
Nitrous oxide — commonly referred to as laughing gas — has taken a spot atop the growing list of substances being abused by teens looking for a quick high. According to the Substance Abuse and Mental Health Services Administration, over 12 million people in the U.S. have tried inhaling (or "snuffing") nitrous oxide at least once.
Whip-it canisters are easily purchased at head shops or online, usually with no questions asked. The small canisters are also used in containers of whipped cream, another way they can be easily acquired. Some teens fill balloons with nitrous oxide from large canisters and sell them to friends at concerts or parties to inhale.
Nothing to laugh about
Laughing gas is commonly used for dental procedures, adding to the misconception that it's a harmless substance. When administered in a dental setting, nitrous is mixed with oxygen and delivered through a mask. When someone inhales nitrous directly from a canister, there isn't enough oxygen available to enter the brain, making it very dangerous.
"In nitrous oxide, the oxygen is not free for respiration," says Dr. Dennis Bohlin, a Manhattan dentist and expert on addiction in medical professionals. He is also a former nitrous-oxide addict. "The biggest danger from whippits [sic] is that when you are not using nitrous with oxygen, you can be in a hypoxic state." Hypoxia is a condition in which the body (or a region of the body) is deprived of adequate oxygen supply. If severe hypoxia continues for more than a few minutes, it can lead to brain damage or even death.
What to worry about
While actual addiction to nitrous oxide is debatable, the long-term effects of abuse are serious. Nerve damage can occur and cause tingling or loss of sensation — a condition known as peripheral neuropathy. Abusers can suffer from seizures and cardiac issues due to the lack of oxygen to the brain. Vomiting is a common side effect. Users risk aspirating vomit into their lungs, which can be fatal.
Parents need to make sure their teens are aware of the dangers of all substance abuse, not just drugs and alcohol. Talk to your teens about how the substances they injest affect their bodies and their health. By starting a dialogue with your teen about these issues, they are more likely to make wise choices down the road.
More on teen behavior
6 Ways to tame teen behavior
Discussing sex and birth control with your teen
When teen dating violence hits your family