Summer Vacations That Won't Break The Bank
Summer is just around the corner and if you're like most moms, you already have vacation on the brain. If you want your family to take a fun and memorable vacay this summer, but worry that your bank account won't allow it, read on for tricks to plan a budget-friendly getaway everyone will love.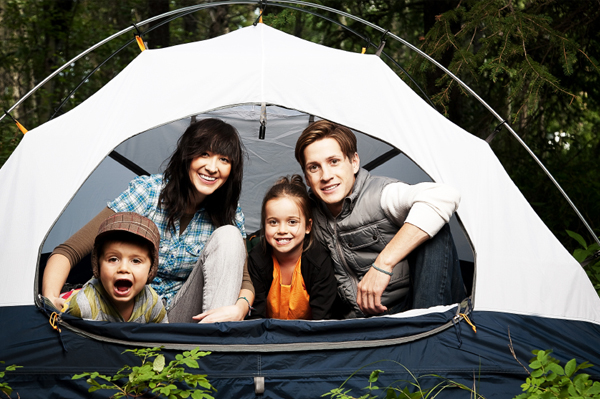 Be last minute
OK, so maybe having kids and last-minute travel don't exactly go hand-in-hand. But these deals can be the perfect solution to saving money on your family's trip. (One plane ticket is expensive enough, but the cost of three, four or even more can become overwhelming.) There are a lot of websites like the aptly named lastminutetravel.com or travel-ticker.com that offer deals on airfare, hotels and rental cars if you can be flexible and prepared to head out on your summer trip sooner than you might have planned.
Be imposing
Don't be afraid to ask friends or family who live close to your destination if they can pick you up from the airport or even if you can stay with them for a night or two. Not only can this be a great way to watch your budget, but it will also be an opportunity to reconnect with loved ones.
Be resourceful
If you're not flexible on your dates or your destination and you absolutely can't stomach the idea of a last-minute trip, there is another way to get cheaper accommodations. Renting an apartment instead of a staying at a hotel can be a huge cost-saver. Not to mention that when you're traveling with children there are many benefits to having an apartment. The kitchen is a huge bonus because you can prepare your own meals and save on expensive meals out. And apartments are likely to be more spacious than hotel rooms. (And let's face it, being bunked up in one hotel room can get claustrophobic.)
More low-cost vacation ideas
Big fun, small price: 10 Budget-friendly vacation ideas
Tips for finding family travel deals
Frugal family vacations