Celebrity Baby
Bump Watch
Happy Wednesday Hump Day — also known around here as Celebrity Baby Bump Day! We are excited to welcome actress Anna Faris into the celebrity mom club. The pregnant actress showed off her itty-bitty bump at the premiere of her new movie, The Dictator. We spotted Drew Barrymore keeping her baby bump covered in a white flowing gown, while Real Housewives of Atlanta star Kim Zolciak wasn't hiding anything in a tight bump-hugging dress. Lastly, pregnant Kourtney Kardashian took time to lounge on the beach in a sexy bikini.
(page 5 of 5)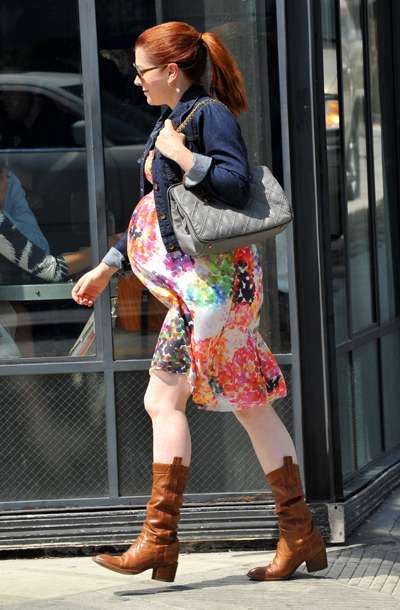 Alyson Hannigan
Alyson Hannigan showed off her big baby bump as she spent time with her family in Venice Beach over the weekend. The How I Met Your Mother star enjoyed the day with her husband and 3-year-old daughter Satyana. Even though the actress is in her third trimester, she looks stylish and chic in a floral strapless dress paired with boots and a cropped jean jacket.
"I could be doing the math wrong but I think I'm in my 5th trimester," tweeted Hannigan, who is due in June.
WENN